Ken Vannice Electrical Workshop
Register now by Friday, October 21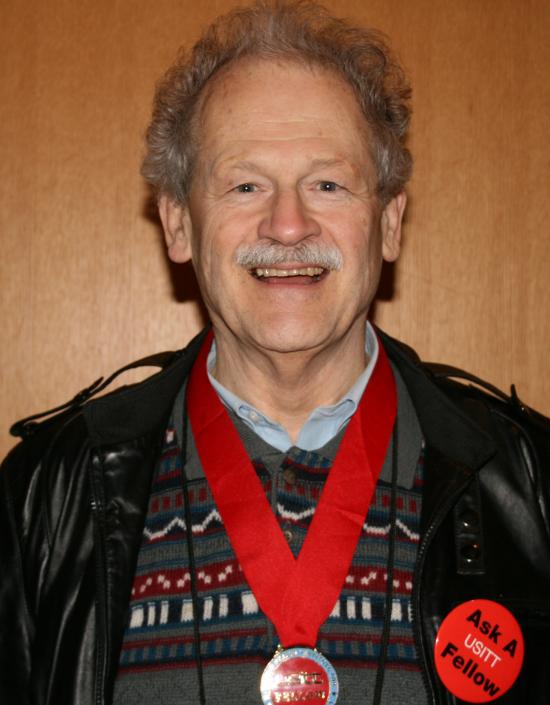 Ken Vannice was a USITT Fellow, board member, committee member, and member of the Institute beginning in the early 1960s. Ken was active in codes and standards work through the Entertainment Services and Technology Association as well as USITT. Ken was also active in establishing a certification program for entertainment electricians through the Entertainment Technician Certification Program.
Kenneth died Jan. 15, 2018 from cancer complications. This class extends the legacy of Ken Vannice, whose career was devoted to proper electrical education and training.
You may learn more about Ken and his involvement with USITT and the industry, here.
This 1-Day Basic/Intermediate workshop is designed to give participants a deeper understanding of the hazards and consequences of working with electricity with emphasis on the entertainment industry. Topics will include:
An Overview of Codes & Standards

Basic/intermediate electricity

The National Electrical Code®

Cords & Cable

NFPA 70E Standard for Electrical Safety in the Workplace®

Grounding & Bonding

Overcurrent protection

Equipment & Meters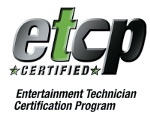 Participants will receive an outline prior to the workshop, and a copy of the presentation with additional materials afterwards.  ETCP Certificants will also receive 7-Hours of renewal credit.
Included in the registration price are copies of the 2023 NEC and 2021 70E Code books, a $211 dollar value.
Dates:
Monday, October 24, 9:00am - 5:30pm: 1 hour lunch on your own
Member Rates:
Early: August 5 - September 16 = $300
Regular: September 17 - October 10 = $350
Late: October 11 - October 21 = $400
Non-Member Rates:
Early: August 5 - September 16 = $350
Regular: September 17 - October 10 = $400
Late: October 11 - October 21 = $450
Where:
Newfields: A Place for Nature & the Arts - Indianapolis Museum of Art
4000 N. Michigan Rd.
Indianapolis, Indiana 46208
Instructor:
Mitch Hefter - Mitch Hefter has been working in lighting controls for over 40 years. He has played a major role in setting entertainment technology standards, promoting electrical safety and developing certification for entertainment industry electricians, and is an ETCP Certified Entertainment Electrician and Recognized Trainer. Mitch was instrumental in the development of USITT DMX512. He is a founding member of the Entertainment Services and Technology Association (ESTA) Technical Standards Program (ANSI E1) and co-chairs the Electrical Power Working Group. Mitch has worked on updates to the National Electrical Code since 1981, representing the Illuminating Engineering Society on Code Panel 15 since 1997, and was appointed the USITT Alternate on Code Panel 13 in 2022.  He is chair of the IES Lighting Controls Committee and worked on several IES documents including IES LP-6, IES RP-42, and IES LP-16. Mitch has presented at LightFair, LDI, USITT, and at IES chapters on several topics, including Emergency Lighting Control.  Mitch is also a Fellow of the U.S. Institute for Theatre Technology, a recipient of the USITT Founders Award in 1993, and was awarded Honorary Lifetime Membership in 2014.  Mitch is a Senior Systems Engineer with Signify and works on multiple types of lighting control systems.