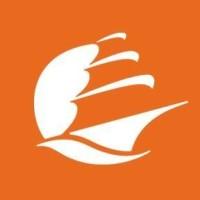 2023-2879: Faculty, Theatre (Costume Design & Technology), Full-Time, Tenure-Track, Fall 2024
Job #5436
Apply
Location
Swampscott, Massachusetts
Field
Costume Design and Technology
Salary
$80,000 - $85,000 annually
Summary
Overview:
The award-winning Theatre and Speech Communication department at Salem State University is seeking a full time, tenure track faculty member to teach a variety of theatrical design and support courses. This role will teach design and technical theatre courses for the BA and BFA Theatre concentrations including: Introduction to Stagecraft, Drawing & Rendering, Costume Design, and Scene Design and is responsible for designing departmental main stage productions each semester.
Candidates are required to perform duties in accordance with the MSCA contract. Duties include teaching, advising, scholarship and contributions to continuously improve the department and university. The standard teaching load is 12 credit hours per semester. The position is subject to available funding.
Requirements
Required Qualifications:
Master of Fine Arts degree in Costume Design or Technology; 2 years of teaching experience at the college/university level; 2 years of professional design experience; previous supervisory and advising experience; strength and potential for excellence and leadership in community engagement and university services; proficiency in sewing, pattern drafting, and draping; and possess excellent collaborative and communication skills.
Application Instructions:
Please apply online and attach curriculum vitae, cover letter and (unofficial) transcripts.
This position is eligible for H1B visa sponsorship.
This is an on-site, in-person position.
Apply