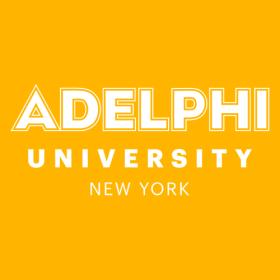 Adjunct Faculty
Job #2541
Apply
Location
Garden City, New York
Summary
Adjunct Faculty
College of Arts & Sciences
Department of Theatre
Salary range: $3,226 - $4,839.
JOB SUMMARY:
The College of Arts & Sciences, Department of Theatre is seeking additional faculty in in the acting track & design technology track of our B.F.A. degree program(s).
RESPONSIBILITIES & DUTIES:
Courses may include:
• Voice and Diction - Sophomore level voice/diction class are expected to be familiar with Kristen Linklater voice techniques and be able to work with the required text: FUNDAMENTALS OF VOICE AND ARTICULATION BY LYLE V.MAYER.
• Advanced Acting Techniques : The junior level acting class is a monologue and scene study class (recent playwrights include: O'Neill, Fornes, Ibsen, Rivera, Lorca and Churchill).
• Sound Production: This course provides a basic knowledge of sound equipment, production technique and the design process.
APPLICATION:
• Applicants should submit their most recent CV and a cover letter explaining their suitability for appointment.
• Applications will be accepted until the position is filled.
ABOUT ADELPHI:
Adelphi University, New York, is a highly awarded, nationally ranked, powerfully connected doctoral research university dedicated to transforming students' lives through small classes with world-class faculty, hands-on learning and innovative ways to support academic and career success. Adelphi offers exceptional liberal arts and sciences programs and professional training, with particular strength in our Core Four—Arts and Humanities, STEM and Social Sciences, the Business and Education Professions, and Health and Wellness. Recognized as a Best College by U.S. News & World Report, Adelphi is Long Island's oldest private coeducational university, serving almost 8,000 students at its beautiful main campus in Garden City, at learning hubs in Manhattan, the Hudson Valley and Suffolk County, and online. The University offers more than 60 undergraduate programs, more than 65 master's degree and doctoral programs, and more than 35 certificate programs in the liberal arts, the sciences and professional training. With powerful partnerships throughout the New York area, more than 116,000 graduates across the country, a growing enrollment of students from 43 states and 64 countries, and rising rankings from top publications and organizations, Adelphi is a dynamic community that plays a leadership role on Long Island and in the region.
ABOUT THE COLLEGE OF ARTS AND SCIENCES:
The College of Arts and Sciences at Adelphi University is a community of educators, learners, and citizens firmly committed to the principles of diversity, equity, and inclusion. We believe that these principles enrich our entire community, foster healthy discussions, improve decision-making, and enhance the educational environment and outcomes of our students. We support initiatives, activities, discussions, and practices that uphold the equitable treatment of all members of our community and strengthen their sense of belonging at Adelphi. We relentlessly strive to become a model for a socially just and inclusive institution.
To apply, visit https://apptrkr.com/2643378
Copyright ©2021 Jobelephant.com Inc. All rights reserved.
https://www.jobelephant.com/
jeid-ff78e52e3a83a1408e0a75d6fbe8667e
Requirements
QUALIFICATIONS:
• Master's of Fine Art degree or its equivalent in Acting, Voice, Directing, Sound or a related field.
• Teaching experience beyond a Teaching Assistant (TA), preferred.
Apply