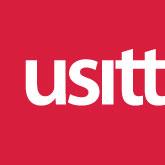 Administrative Assistant
Job #3413
Apply
Location
Liverpool, New York
Salary
$42,000 - $45,000 Annually
Summary
This position is responsible for coordinating administrative office services for all staff and visitors such as: coordinating general business activities for themselves and others, appointment-setting, records control, and other administrative activities for USITT. Exercises independent judgment in the resolution of administrative problems and acts as a positive and helpful resource for the office.
Essential Duties and Responsibilities
The essential functions include, but are not limited to the following:
• Coordinate and implement general office services such as appointment-setting, records control, and other administrative activities.
• Assist with the fulfillment of online orders
• Assist with the operation and maintenance of office equipment – copier and postage machine/meter
• Assist with opening, disbursing, and sending mail and shipments on a daily basis
• Assist with maintaining office supplies by keeping inventory and ordering essentials when necessary
• Assist with special events planning including preparation for our Annual Conference
• Assist with the quarterly journal process and state tax exemptions
• Operate personal computer to access e-mail, electronic calendars, and other basic office support software.
• Monitoring and responding/disbursing emails that are received through the company's "info email"
• Use various software applications such as spreadsheets, relational databases, statistical packages, and graphics packages to assemble, manipulate and/or format data and/or reports
Resumes may be emailed to the Lea Ann Quimby in the National Office.
Requirements
Minimum Qualifications
• High school diploma or GED
• 2-4 years of related experience or relevant coursework
• Possess strong oral communication, time management, and organizational skills
Apply