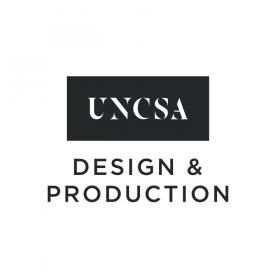 Animatronics Faculty
Job #1732
Apply
Location
Winston-Salem, North Carolina
Summary
Teach courses within the Graduate Animatronics program in the School of Design and Production
- Provide assistance in curriculum planning and design
- Mentor and advise students throughout the production process
- Provide collaborative leadership in working on campus-wide events and productions
- Plan for and participate in Intensive Arts, a two-week period at the end of the fall term in which the school offers concentrated classes, focused production, and rigorous workshops presented by faculty, staff, and guest artists
- Assist in the admissions process by interviewing prospective students during on-campus interview dates.
- Continued professional activity within the global entertainment industry.
- Active participation in the shared governance of the University community through service to the program, school, and institution.
- Other duties as assigned by the Dean of Design and Production
Requirements
The School of Design and Production at the prestigious University of North Carolina School of the Arts is seeking a faculty member in the area of ANIMATRONICS.
The qualified candidate will possess a terminal degree in the teaching discipline or related discipline, generally the MFA. Equivalent professional experience or an equivalent combination of education and professional experience will be accepted in lieu of the academic degree. A minimum of five to ten years of professional job experience required. Demonstrated network of professional contacts and peers.
To learn more or to apply for this position please visit our website at https://employment.uncsa.edu and search for position #030262. Materials must be submitted here for consideration.
UNCSA has been and will continue to be committed to equality of employment opportunities and does not discriminate against applicants or employees based on race, color, religion, sex, sexual orientation, gender identity, or national origin, political affiliation, genetic information, or age. Men, women, and members of all racial and ethnic groups are encouraged to apply.
Apply