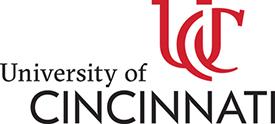 Assistant Professor of Costume Design
Job #1647
Apply
Location
Cincinnati, Ohio
Salary
approximately $62,500
Summary
The University of Cincinnati College-Conservatory of Music, Theatre Design and Production Department (TDP) seeks an experienced Assistant Professor of Costume Design to begin in August 2021. TDP is comprised of approximately 160 students in BFA and MFA programs, 10 full time faculty, and several staff. Collaborating with other performance-based departments, a 16-show season is produced comprised of musicals, dramas, dance, opera, and events.
Responsibilities: The successful candidate will serve as an integral member of the Theatre Design and Production Department and will teach courses to both undergraduate and graduate students in costume design, as well as other students as applicable. They will mentor students' production work and teach courses such as Costume History, Costume Design, Costume Character Figure Drawing and Rendering, and Costume Computer Rendering. This position requires active departmental participation, including curriculum development, recruitment, student advising, season planning and collaboration with the costume staff on costume inventory and maintenance. This position is required to design a minimum of one departmental production each academic year. Contributions to the discipline through creative design activities, or published research, professional lectures, or presentations are required. All tenure-track faculty must actively pursue professional development within their field in order to maintain their fluency with current industry practice and advance their pedagogy. Contributions to the College or University through committee participation are also expected and required.
Minimum Qualifications: Prior to the effective date of the appointment, the successful candidate must have:
1. A Masters of Fine Arts degree in Costume Design or related field. A total of six years of experience is required. Such experience must encompass six years of professional costume design experience as well as three academic years of university level teaching experience, which can, but need not, be contemporaneous to the costume design experience.
For more information and how to apply, please go to this https://bit.ly/3vaMVI3
FOR ALL FACULTY HIRES OFFICIAL ACADEMIC TRANSCRIPTS WILL BE REQUIRED AT THE TIME OF HIRE
The University of Cincinnati, as a multi-national and culturally diverse university, is committed to providing an inclusive, equitable and diverse place of learning and employment. As part of a complete job application you will be asked to include a Contribution to Diversity and Inclusion statement.
As a UC employee, and an employee of an Ohio public institution, if hired you will not contribute to the federal Social Security system, other than contributions to Medicare. Instead, UC employees have the option to contribute to a state retirement plan (OPERS, STRS) or an alternative retirement plan (ARP).
The University of Cincinnati is an Affirmative Action / Equal Opportunity Employer / Minority / Female / Disability / Veteran.
Apply