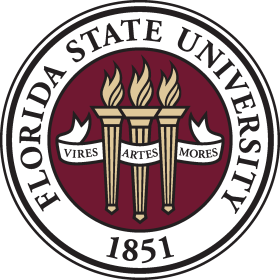 Assistant Professor of Lighting Design
Job #589
Apply
Location
Tallahassee, Florida
Field
Lighting Design & Technology
Summary
Florida State University seeks an Assistant Professor of Lighting Design for 9 month tenure track position beginning 2020-2021 academic year.
Candidate's responsibilities include-
• Work with faculty to develop new Integrated Design Program(s).
• Recruit Graduate students.
• Teach Graduate lighting design/technology and projection design. (additional subjects possible)
• Serve on FSU committees.
• Continue to work professionally.
See website at http://theatre.fsu.edu for further information.
By valuing, celebrating and leveraging the differences and similarities within our community, we create a fertile environment for problem-solving – one that is more inventive and compassionate. All are encouraged to apply, please go to jobs.fsu.edu, using posting #46582. Equal Opportunity Employer.
Requirements
Candidates must hold an MFA in Theatre Design or related field or significant professional experience; and have 3 years teaching experience. Additional qualifications:
• Significant experience with projection design and media.
• Demonstrated ability to professionally implement designs, adhering to strict deadlines.
• United Scenic Artists #829.
• Desirable that the applicant be "multi-category". SD/LD, LD/Projection Design, etc.
A letter of intent, CV, digital portfolio (may be on-line) and 3 references are required. Additional information may be requested. Applications will be reviewed beginning 2/14/20. Contract begins August, 2020, with full university benefits package. Please email the School of Theatre at theatrejobs@fsu.edu with any questions.
Apply