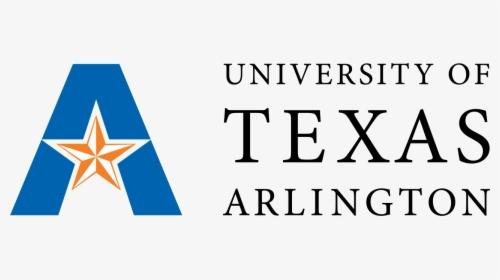 ASSISTANT PROFESSOR OF PRACTIC: SCENIC DESIGN
Job #3171
Apply
Location
Arlington, Texas
Field
Scene Design and Technology
Summary
Job Summary
The Department of Theatre Arts and Dance in the College of Liberal Arts at the University of Texas at Arlington (located in the center of the Dallas/Ft. Worth metropolitan area) has an opening as Non-Tenure Track Assistant Professor of Practice in Scenic Design to start in Fall 2022 semester. Position open until filled.
Essential Duties
Serve as a scenic designer (and/or props, lighting, projection/media, if applicable) for the mainstage season. Supervise scenic painting and props for all productions. Teach courses within the Design/Tech area and/or other courses as assigned. Serve on department committees. Supervision of some student design assignments. Reports to the Chair of the Department of Theatre Arts and Dance.
University Information
Situated within the Dallas-Fort Worth Metroplex area, UT Arlington is a diverse academic community of students working together with faculty committed to outstanding teaching, research, and scholarship. With a global enrollment of approximately 60,000 students, The University of Texas at Arlington is the largest institution in North Texas. It is one of 131 universities nationwide to receive the R-1: Doctoral Universities—Very High Research Activity designation by the Carnegie Classification of Institutions of Higher Education, the definitive list for the top doctoral research universities in the United States. In 2021, UTA received the Texas Tier One designation reserved for the state's top institutions for academic and research excellence and the Higher Education Excellence in Diversity Award (HEED) award for outstanding commitment to diversity, equity and inclusion in higher education. The University ranks No. 1 nationally in the Military Times' annual "Best for Vets: Colleges" list, is designated as a Hispanic-Serving Institution and an Asian American and Native American Pacific Islander-Serving Institution and has approximately 240,000 alumni making an impact across Texas and beyond.
UTA currently requires periodic COVID-19 testing for all employees.
Department and College Information
The Department of Communication at UT Arlington is housed in in the College of Liberal Arts. The Department of Theatre Arts & Dance offers undergraduate BA and BFA degrees with choice of concentration in Design & Technology, Acting, and Musical Theatre as well as Theatre, and Dance minors.
With an undergraduate enrollment of approximately 150 majors, the Department of Theatre Arts and Dance offers a B.A. in Theatre Arts or a B.F.A. with concentrations in Acting, Design/Tech, or Musical Theatre. The Department is housed in the Fine Arts Building with a 400-seat proscenium stage, a 250-seat black box theatre, a 50-seat performance studio, and well-equipped scenic and costume studios.
Diversity Statement
Successful candidates are expected to demonstrate a commitment to diversity and equity in education through their scholarship, teaching, and/or service as well as a strong commitment to teaching, advising, and mentoring undergraduate and graduate students from diverse backgrounds.
Requirements
Required Qualifications
• MFA in scenic design or professional equivalent.
• At least two years' experience teaching at the college/university level with evidence of effective teaching and professional experience as a scenic designer/scenic artist.
• Working knowledge of Vectorworks, drawing, rendering, painting, and model building.
Special Instructions to Applicant
To apply applicants should go to http://uta.peopleadmin.com/ and submit the following materials:
1. A CV with relevant experience and teaching history.
2. Cover Letter
3. Statement of Teaching
4. Names, phone numbers and emails of three professional references
5. Link to professional website (optional)
Please direct questions to Dr Julienne Greer at jgreer@uta.edu.
For more information about UTA, please visit: http://www.uta.edu/uta
For more information about the Department of Theatre Arts & Dance, please visit: https://www.uta.edu/academics/schools-colleges/liberal-arts/departments…
The University of Texas at Arlington is an Equal Opportunity/Affirmative Action Employer committed to fostering a diverse, equitable and family-friendly environment in which all faculty and staff can excel irrespective of race, national origin, age, genetic or family medical history, gender, faith, gender identity and expression as well as sexual orientation. A criminal background check will be conducted on finalists. The UTA is a tobacco free campus. UTA also encourages applications from veterans
Apply