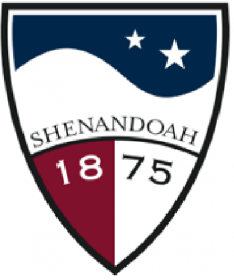 Assistant Professor of Sound Reinforcement & Design
Job #1589
Apply
Location
Winchester, Virginia
Summary
Shenandoah Conservatory, one of the country's leading centers for collaborative work across the performing arts, is seeking nominations and applications for an exceptional sound reinforcement audio engineer and sound designer. This full-time and career-contract track position -- housed within the Theatre Division but also engaged with the Conservatory's Music Production & Recording Technology (MPRT) program -- begins August 2021.
THE POSITION & RESPONSIBILITIES
Building on a broad awareness of the industry, bold creativity, and a passion for mentorship, the chosen candidate will help to advance the Conservatory's reputation as an inclusive and premier place of study; one where audiences can experience transformative performances, and where future sound professionals from diverse backgrounds can actively engage around innovative and collaborative work.
Specifically, the desired candidate will:
*. Provide overall leadership to the Sound Design and Reinforcement degree (housed within the Theatre Division's Technical Design & Production area) and support aligned recruitment activities;
*. Teach courses related to sound reinforcement and design within both the Theatre division and MPRT program;
*. Help oversee theatre productions during the academic year, personally providing (or overseeing student engineers who provide) sound design and sound reinforcement engineering (front of house and/or monitor engineer);
*. Supervise and develop work-study students skilled in sound reinforcement in performance spaces across the Conservatory and University;
*. Be centrally involved in the work of further developing cutting edge undergraduate curriculum, ensuring exceptional industry-oriented programs;
*. Provide oversight and maintenance of sound equipment inventory in all Conservatory performance spaces (including monitoring equipment, prioritizing new equipment purchases, and integrating new equipment purchases into current multimedia systems);
*. Teach other undergraduate courses in the field of expertise as appropriate.
Service on school-wide committees, and participation in meetings, auditions and recruitment activities are expected.
Requirements
Required and minimum qualifications to further strengthen the Conservatory's cutting-edge undergraduate sound programs;
*. A record of distinguished sound design and sound reinforcement experience at a national level;
*. A deep understanding of emergent technologies matched by a driving passion for mentorship;
*. An ability to work with others to further strengthen the Conservatory's cutting-edge undergraduate sound programs;
*. An ability to recruit and develop emerging student talent;
*. A powerful orientation toward collaborative work;
*. Demonstrable computer skills from an assortment of software applications such as SMAART, FuzzMeasure, Pro Tools, QLab, and Vectorworks or Auto-CAD. Experience with various analog and digital mixing consoles;
*. A graduate degree in theatrical or live sound reinforcement t or equivalent professional work;
*. An ability to contribute to the Conservatory's commitment to inclusion, diversity and equity; and
*. Eligibility to work in the United States.
Apply