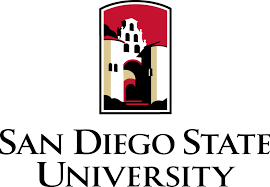 Assistant Professor - Technical Direction
Job #344
Apply
Location
San Diego, California
Post Date
16 October 2019
Summary
MFA Design and Technology Program
School of Theatre, Television, & Film
San Diego State University's School of Theatre, Television, and Film is seeking a full-time Assistant Professor of Technical Direction (Tenure Track). Terminal degree required. Primary duties will include teaching undergraduate and graduate courses and mentoring student technical directors. At least 5 years of experience in technical direction for professional theatre required and preferably a minimum of two years of university-level teaching.
SDSU is a Hispanic-Serving Institution with an extremely diverse student population. The School is committed to practicing policies of inclusion, equity, diversity, and access. Applicants with experience in and/or training to work in a multicultural environment are greatly valued.
For more information and application, please visit https://apply.interfolio.com/69933. Review of applications begins November 5th, 2019.
SDSU is a Title IX, equal opportunity employer.
Apply