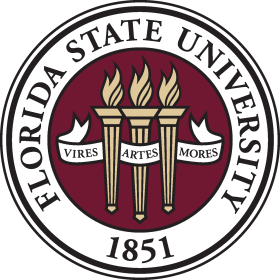 Assistant Professor - Technical Production
Job #5658
Apply
Location
Tallahassee, Florida
Field
Technical Production
Salary
Anticipated starting salary in low to mid $70,000, commensurate with education and experience
Summary
The Florida State University School of Theatre is at the forefront of providing a comprehensive education in all aspects of theater production. We seek a dedicated and innovative individual to serve as a Tenure Track Assistant Professor specializing in Theatrical Technical Production. A successful candidate will be responsible for teaching graduate-level courses in scenery automation, mechanical design, electricity, and electronics and supervising graduate technical direction students.
Qualifications include an M.F.A. in Theater, Technical Production, or a related field; demonstrated expertise in theatrical technical production, with a strong emphasis on scenery automation, mechanical design, and electricity/electronics; a proven record of research or creative activity in the field; and a commitment to fostering a diverse and inclusive learning environment.
Anticipated starting salary in the low to mid 70's, commensurate with education and experience.
For questions, please email Jim Lile, jlile@fsu.edu.
FSU is an Equal Opportunity/Access/Affirmative Action/Pro Disabled & Veteran Employer.
FSU's Equal Opportunity Statement can be viewed at: http://www.hr.fsu.edu/PDF/Publications/diversity/EEO_Statement.pdf
Requirements
Interested candidates should submit: cover letter detailing qualifications and interest in the position; Curriculum Vitae; Statement of Teaching Philosophy; Portfolio of research or creative activities; and three recent letters of recommendation. Application review will begin on January 3, 2024.
For more information and to apply go to jobs.fsu.edu, using posting #56496
Apply