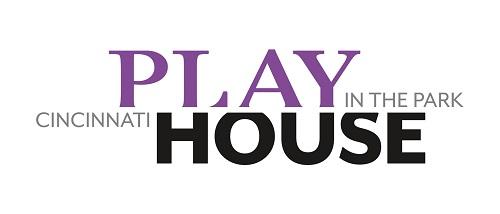 Assistant Properties Manager
Job #3906
Apply
Location
Cincinnati, Ohio
Field
Scene Design and Technology
Salary
$23.18/hour (FT, Seasonal, non-exempt position)
Summary
Cincinnati Playhouse in the Park is an Equal Opportunity Employer (EEO) and is committed to fostering a culture of diversity and inclusion in all areas of its work, both on and offstage. Qualified individuals who bring diverse perspectives and life experiences to the workplace are especially encouraged to apply.
Reports to: Props Manager
Direct Reports: Three IATSE Props Artisans
Position Start Date: Immediately
Benefits include health, dental, and vision insurance, company provided life insurance and AD&D, 401(k) with company match, paid vacation and sick leave.
Position Overview:
Oversight of the acquisition, construction, installation and dismantling of props; assist with research as necessary; work with designers, directors, and supervision to develop drawings and other such plans for props; manage organization and rental of CPIP Props inventory; and perform such other work as assigned.
Position Responsibilities:
• Collaborate with Props Manager, IATSE Props Artisans, Directors, Designers, and other departments to provide properties for all CPIP productions and ancillary events as needed.
• Create and find props for rehearsals and productions
• Maintain an organized prop stock and digital inventory
• Maintain shop equipment and cleanliness
• Create construction drawings for built props.
• Assist in load ins, load outs, and tech rehearsals as needed
• Maintain artistic integrity and quality of Playhouse standards
• Shop for props and prop making supplies
• Oversee props crew when Props Manager is unavailable
• Manage rentals to outside theaters & production companies – keeping records, processing invoices, etc.
• Observe and implement shop safety and risk management procedures in all workspaces – knowledge of PPE and MSDS information, we provide First Aid/CPR/Forklift training
• Other duties may be assigned as needed.
Requirements
Essential Skills and Attributes:
• Good aesthetic sensibility with an eye for color, proportions, period and style.
• Good time management and problem-solving skills, and the ability to delegate when needed.
• Ability to manage multiple projects at a time with a positive and proactive problem-solving attitude.
• Self-motivated and detail oriented with excellent interpersonal and communication skills.
• Willingness to learn and teach new skills and about new materials and techniques.
• Realize deadlines in a fast-paced environment
• Knowledge of shop tools, props building techniques, period styles
• Embrace and implement a safety orientated work environment.
• Willing and able to work flexible hours/days reflective of a production schedule of a theater which includes a variety of hours including evenings and weekends.
• Knowledge of Photoshop, Illustrator, CAD, 3Dprinting, and vinyl cutters a plus
Apply