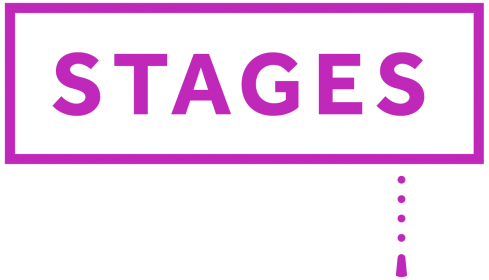 Assistant Technical Director
Job #2324
Apply
Field
Technical Production
Summary
The Assistant Technical Director (ATD) is an integral part of technical production. The ATD is the foreman of the scenic construction. Stages operates a fast pace professional scene shop that is prepared for any adventure. The ATD will work hand in hand with the Production Manager/Technical Director (PM/TD) and also with all the carpenters and crews. Our ATD is part of the scenic design process from day 1 of each production process. Assessing prelim scenic designs, sourcing material, creating technical drawings, working with budgets and leading the build as a carpenter in the shop.
About us
Stages makes plays and tells stories that invite everyone to live more deeply and love more boldly. We hold up a mirror to our community in order to crack open the question, "What does it mean to be human?"
We produce a broad scope of plays and musicals ranging from jukebox musicals and family entertainment to world premieres of new works by emerging writers.
Stages was founded in 1978 and has grown to become Houston's sixth largest nonprofit performing arts producer and the largest outside the downtown theater district. We perform year-round with an average of 12 productions and 65,000+ visitors each season. In January 2020, we opened our new $35.4 million three-theater home, The Gordy.
We're a welcoming, collaborative culture that encourages each staff member to take initiative, share ideas and help shape the organization.
Requirements
About you
You're a collaborator who enjoys detailed work amongst artists. You're also highly attuned to details and deadlines. The implementation of theater technology with art excites you. You hold a special place for organization deep down. Your ability to switch gears in a moment's notice engages you. You enjoy fixing things, and keeping them working. You have a natural understanding of construction science and physics.
What you'll do at Stages
Work with the Production Manager/Technical Director (PM/TD) to realize the designs
Work with the PM/TD to coordinate build schedules for seasonal productions.
Work with the PM/TD to assess overhire labor needs, supervise carpenters and crew
Work with the PM/TD to create purchase lists for scenic designs
Work with the PM/TD to create technical shop drawings
Perform daily scene shop operations with the staff Master Carpenter and temporary carpenters
Make approved purchases needed to support designs; manage and report expenses
Prepare for technical rehearsals, maintaining safe backstage, and on stage conditions
Attend all technical rehearsals in order to:
Provide primary support to Scenic Designers
Provide support for Stage Managers
Supervise Crews
Maintain scenic designs throughout production runs per production reports
Create policies to train run crews on start-up and shut-down procedures as needed
Actively supervise the strike of productions following the closing performance
Maintain all shop equipment and scenic storage facilities
Maintain a safe work environment and follow safe work practices
Keep tools and work areas in a clean and orderly manner
Observe and comply with all company safety policies
Other duties, as assigned
To excel in this job, you'll need
Advanced carpentry, welding, and theatrical rigging experience
Experience with AutoCAD and Vectorworks software
Experience with electricity, soldering and circuitry.
Valid driver's license and the ability to safely operate motor vehicles.
Ability to work independently to lift and carry objects weighing up to 40 pounds routinely, 80 pounds frequently and 100 pounds occasionally; climb and maintain balance on ladders and scaffolding.
Ability to work in diverse environmental conditions.
Ability to physically negotiate the hazards of a worksite, e.g.; uneven surfaces, floor openings, heights, construction debris and poor lighting.
Must be punctual and dependable.
3-5 years experience in technical production.
Passion for Stages' work and desire to play a vital role during a transformational period of growth
It's also great to have
Scenic design experience
Scenic automation experience
Management experience
A positive, collaborative approach to work
Extraordinary organizational skills and attention to detail
Experience juggling concurrent tasks and deadlines while maintaining quality
Flexibility to work a varying schedule including days, some evenings and occasional weekends
Degree in Technical Production or construction sciences
Experience operating heavy equipment such as trailers, box trucks, hoists and forklifts
This is important
Stages is committed to advancing equity, diversity and inclusion. Stages is committed to creating and maintaining a safe creative environment for staff, artists and our community. We know that through discussion and expression we can continue to promote change in a positive direction. We believe that diversity on and off stage is important. We are committed to bridging cultural gaps and creating an environment of inclusion and equity for all. It is our intent to provide equal opportunities to all who may apply. We welcome every race, color, religion, sex, sexual orientation, national origin, age, genetic makeup, gender identity or expression, disability, veteran status and thinking style.
Our recruitment process
First, send us some information about yourself—anything you think might help us understand who you are and why you're right for this position. This could include a resume, cover letter, personal website, LinkedIn profile, video, etc.
Apply