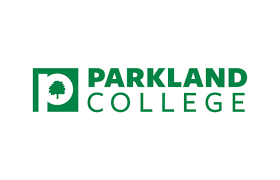 Assistant Technical Director
Job #2655
Apply
Location
Champaign, Illinois
Summary
Assistant Technical Director
Please include in the application a cover letter, resume and a digital portfolio or at least 3 digital examples of one or more woodworking/metal project(s) you have personally built for a production in the last three years.
The Assistant Technical Director is responsible for assisting the Theatre Director in managing the shop and coordinating and implementing the design and technical operation of all productions, rentals, and special events held within the theatre facilities according to safety codes, budget constraints, and department policy.
The Assistant Technical Director (ATD) is a full-time 12-month professional support staff appointment on a schedule coordinated with the Theatre Director and the Department Chair of Fine and Applied Art in accordance with operational needs of the theatre. Internal and external events will require an altered work schedule with some nights and weekends expected. Limited supervision is provided; the ATD must demonstrate effective leadership skills and the ability to work independently and accurately prioritize tasks and supervise staff and students in the scenery shop.
Minimum Requirements include a Bachelor's degree in Theatre (Technical or Design) with four years of experience as a theatrical technician. Experience in wood and steel construction, health and safety, and stage automation in the context of a performing arts theater.
For a detailed job description and to apply, please visit parkland.edu/careers.
Apply