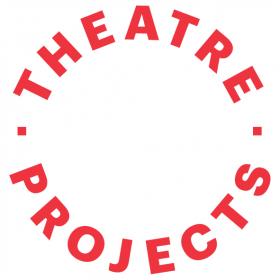 Audiovisual and Technology Drafter
Job #1264
Apply
Location
Denver, Colorado
Field
Sound Design & Technology
Salary
$50,000 to $60,000 annual
Summary
Company summary: With a global team of more than 60 experts in theatre planning, design, technology, strategic planning, and operations, we create flexible and intimate spaces for arts, corporate, retail, healthcare, conventions, sports, and entertainment that are designed to promote dialogue, share experiences, and inspire human interaction. We work with our clients to develop their ideas into vibrant, inclusive, and innovative spaces that serve—and shape—communities.
We're looking for a full-time Audiovisual and Technology Drafter to join our team in Denver. Although our team is full-time remote right now, this position will eventually be required to be in-office in Denver.
The Audiovisual and Technology Drafter documents design decisions and intent based on collaboration with the project team. As part of our audiovisual and technology team, you'll work with project staff on the documentation and implementation of our projects. Participating in team meetings and collaboration sessions, your focus will be computer-aided drafting for audio, video/projection, programming, and networking system designs.
The successful applicant will be proactive in taking advantage of professional development opportunities.
As part of the job, we'll expect you to:
Prepare Revit models and AutoCAD drawings; progress drawing issues

Prepare equipment schedules and equipment budgets

Use and maintain the methods and tools outlined by Theatre Projects' standards and practices guidelines

Participate in team meetings and collaboration sessions

Participate in onsite commissioning duties as required
Requirements
We're looking for someone who will contribute their own perspective, skills, and experience to our projects. Specifically, we're looking for someone with:
Experience in industry standard software platforms such as AutoCAD, Revit, and Sketchup

Experience in theatre, themed entertainment, sports venues, immersive environments, architecture, and/or the construction industry

Technical experience, especially in sound design, projection, and communication and control systems

Ability to meet deadlines with an accurate work product

Ability to problem-solve and prioritize tasks from multiple sources

Ability to work as part of a team

Self-motivation

Bachelor's degree in theatre or a related field, or equivalent professional experience in the entertainment industry—recent graduates with stellar software skills encouraged to apply

Proof of legal right to work in the United States

Fluency in English, both spoken and written
Women and minorities are especially encouraged to apply, as we find these groups to be underrepresented in our industry.
Our project work is international, so if you speak a foreign language, that'd be a bonus. While you'll be office based for the majority of the time, the job may require occasional travel in the US.

The salary for this role depends on your level of experience. In addition, we offer excellent benefits including 401k and robust health insurance options.

If you're interested in this position, please email your PDF cover letter and resume to jobs@theatreprojects.com and put "Audiovisual and Technology Drafter search" in your subject line. Help us reduce our paper waste—there's no need to send a hard copy.

Theatre Projects is proud to be an equal opportunity and affirmative action employer. We celebrate diversity and are committed to creating an inclusive environment for all employees.
Apply