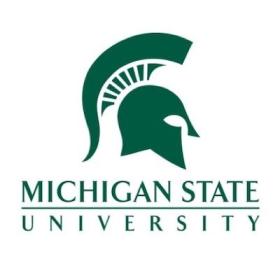 Chair of the Department of Theatre
Job #345
Apply
Location
East Lansing, Michigan
Post Date
17 October 2019
Summary
Michigan State University invites applications for the position of Chair of the Department of Theatre. The successful candidate must have the necessary qualifications and the ability to be appointed at the rank of Full Professor (12-month appointment, tenured) commencing August 16, 2020.
The Chair of the Department of Theatre will provide visionary leadership, overseeing the academic and artistic efforts of 250 undergraduate majors and minors, 15 graduate students, and 28 full-time faculty and staff. The ideal candidate will be an innovative and inspiring leader and educator with the capacity to take a thriving and dynamic program to new heights. Qualified candidates will balance pedagogy and production in ways that support the department's creative and scholarly endeavors.
Review of applications will begin October 1, 2019 and will continue until the position is filled. Applications must be submitted electronically to the Michigan State University Human Resources web site at http://careers.msu.edu/ Posting #595921
MSU is an affirmative action, equal opportunity employer. MSU is committed to achieving excellence through cultural diversity. The university actively encourages applications and/or nominations of women, persons of color, veterans and persons with disabilities.
Apply