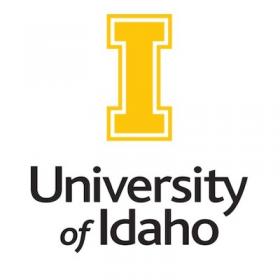 Clinical Assistant Professor of Theatre - Lighting Design
Job #1880
Apply
Field
Lighting Design & Technology
Salary
$52,799.70-$55,407
Summary
University of Idaho
Clinical Assistant Professor of Theatre - Lighting Design
Location: Moscow
Division/College: College of Letters, Arts & Social Sciences
Employee Category: Faculty
Pay Range: Commensurate with Experience
Full/Part Time: Full Time
Position Summary:
The University of Idaho's Theatre Arts Department (https://www.uidaho.edu/class/theatre) invites applications for a full-time Clinical Assistant Professor of Theatre in Lighting Design. The department welcomes a dedicated professional to play an active role in the collaborative culture of our faculty. A successful candidate will deliver curriculum in design and technology, and mentor undergraduate and graduate students. Professional creative activity is not required for this position. This faculty appointment is contingent on funding and/or work to support the position.
Posting Number: F000918P
Posting Date: 05/21/2021
Open Until Filled: Yes
Special Instructions:
First consideration to applicants who apply on or before June 3, 2021.
Submit cover letter, CV, statement of teaching philosophy, a diversity statement (upload as Other Document 1), and a list of 3 references. References will be contacted for finalists.
Background Check: Applicants who are selected as final possible candidates must be able to pass a criminal background check.
To apply, please visit: https://apptrkr.com/2276390
EEO Statement
University of Idaho is an Equal Opportunity/Affirmative Action/Veterans/Disability Employer.
Requirements
Minimum Qualifications:
• MFA in Theatre
• Experience teaching lighting design at the university level
Preferred Qualifications:
• Experience in other design areas and/or stage management
Apply