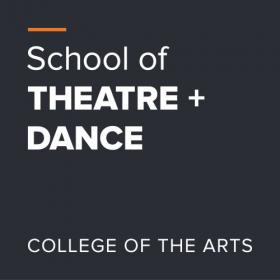 Costume Shop Assistant
Job #1893
Apply
Location
Gainesville, Florida
Salary
$41,600-43,000+benefits. Negotiable based on qualifications and experience.
Summary
The School of Theatre and Dance in the College of the Arts invites applications for the position of Costume Shop Assistant. This position serves as a professional role model who will collaborate and engage with all costume contributors including; students, staff, and faculty to create costumes for Theatre and Dance productions. The Costume Shop Assistant assists costume shop management with operational functions to help facilitate curriculum needs and supports three to four SOTD productions per semester (fall, spring, and summer).
The University of Florida is an equal opportunity institution dedicated to building a broadly diverse and inclusive faculty and staff, seeking faculty and staff of all races, ethnicities, genders, backgrounds, experiences and perspectives.
Requirements
Application Deadline: Applications must be submitted by 11:55 p.m. of the posting end date.
Application Process: Applications must be submitted via the University of Florida's online application system at (enter job posting). Applications must include the following: (1) a detailed letter of application that explains how you match the particular qualifications of this position; (2) a resume; (3) names and contact information of three professional references. The Search Committee may request additional materials at a later time.
Inquiries may be sent to:
Megan Szloboda
Fine Arts Production Specialist – Costume Shop Assistant
Email: mszloboda@arts.ufl.edu
A pre-employment criminal background check is required.
APPLICATIONS CLOSE:
14 Jun 2021 Eastern Daylight Time
Apply