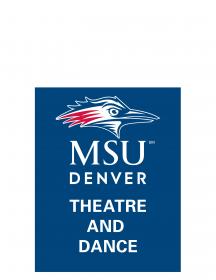 Costume Shop Manager
Job #1471
Apply
Location
Denver, Colorado
Summary
The Costume Shop Manager is responsible for the daily operation, safety, organization, and management of the costume shop. These duties include completion of costume elements within production deadlines; supervision of all necessary production purchases; communication with the designer, director, stage management regarding costume details, fittings, cleaning, and maintenance and troubleshooting; supervision of strike; and adherence to provided budgets.
The Costume Shop Manager, with the guidance of the Production Manager, is responsible for the supervision and safety of student, volunteer and paid costume shop staff, initiating student employee paperwork, time entry approval, supervision and termination of student employees within the university process. Is responsible for keeping the shop supplied with all appropriate materials and goods; maintains general organization of the work and storage spaces. Works with the Theatre Department Costume Faculty to develop and implement training for students; and utilizes summer months to complete costume stock and equipment inventories and equipment maintenance. Follows departmental guidelines on fittings and measurements.
The University is particularly interested in applicants who have experience working with students from diverse backgrounds and a demonstrated commitment to improving access to higher education for under-represented groups.
Metropolitan State University of Denver is an equal opportunity employer
Requirements
• BFA in Theatre, Costume Emphasis or a BA in Theatre or related degree.
• Experience in professional costume shop setting.
• Experience in theatrical patterning, cutting, construction, and costume crafts required.
• Experience costume materials including but not limited to: fabrics, notions, and craft supplies.
• Experience with and maintenance of machinery used in the costume industry including but not limited to: industrial and domestic single and multi-needle sewing machines, steam irons, and cutting tools.
• Experience with costume shop safety standards and the implementation of standards.
• Ability to lift heavy costumes and fabrics up to 30 lbs
• Ability to stand at the cutting table for extended periods.
Important Note: Successful applicants will ensure their resumes clearly demonstrate that their work experience describes how they meet all required qualifications.
Apply