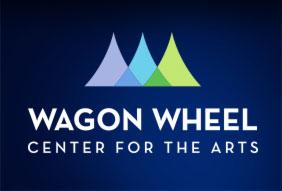 Costume Shop Manager for Wagon Wheel Theatre's 2023 Summer Season
Job #4664
Apply
Field
Costume Design and Technology
Salary
Starting at $700 per week plus housing, commensurate to skill
Summary
The Wagon Wheel Theatre is looking for a Costume Shop Manager for its 2023 summer season.
The season includes Disney's The Little Mermaid, Escape to Margaritaville, Kiss Me Kate, Jesus Christ Superstar, and Wait Until Dark. Contract dates: May 9- July 30. The Wagon Wheel is an 830 + seat theatre-in-the-round which is supported by a live orchestra during musical productions.
* The Wagon Wheel is an equal opportunity employer dedicated to building a culturally diverse and equitable environment. All are encouraged to apply.
Requirements
The Costume Shop Manager is responsible for the overall operation of the costume shop including design integration, construction, fitting, altering, repairing, cleaning, storing, and cataloging of costumes. The Costume Shop Manager also manages all aspects of costume shop employees and wardrobe run crew along with overseeing costumes during all performances.
See our website for a full job description.
https://wagonwheelcenter.org/about/employment-internships/#tech-theatre
Apply