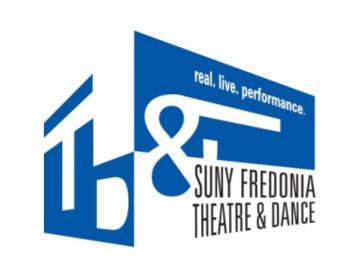 Costume Shop Supervisor
Job #5420
Apply
Location
Fredonia, New York
Salary
$39,661 to $42,000
Summary
The Department of Theatre and Dance invites applicants for a 10-month professional Costume Shop Supervisor. Duties include supervision, maintenance and safety of the Department's costume shop, supervising costume storage and student crews; assisting the Department's Costume Design faculty in planning, preparing, purchasing and constructing/altering costumes for the six Departmental productions per year; developing and maintaining the Department's build schedule; managing the workload of our part time Cutter/Draper; maintaining inventory and purchasing necessary supplies; maintaining costume shop machines, tools and supplies; and tracking student hours for Theatre and Dance Productions.
The appointment begins Fall 2023.
For complete vacancy announcement, position description, qualifications, and application instructions, please visit https://fredonia.interviewexchange.com.
Requirements
Bachelor's degree in Theatre with an emphasis in Costume Technology/Management, experience in a professional or educational costume shop environment, excellent costume construction skills, the ability to train students in the use of costume shop equipment (sewing machines, sergers, irons, washers/dryers, etc), and the ability to work with a diverse group of students, faculty, staff, and constituents required for application.
Apply