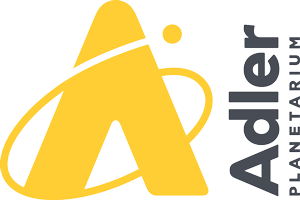 Data Visualization Engineer
Job #3210
Apply
Location
Chicago, Illinois
Salary
$53,500 - $65,000/yr.
Summary
The Adler Planetarium is seeking a Data Visualization Engineer to join our dynamic team located on Chicago's Museum Campus. This person leads the development and production of data-based scientific visualizations to illustrate astronomy and space science topics. This individual will also be responsible for:
Collaborating with Theaters & Visualization teammates to develop new visuals for use in shows, online content, and interactive exhibits
Developing opportunities to utilize Adler theater spaces for scientific applications of visualizations, hosting visualization events, and developing potential scholarly and commercial applications of Adler visualizations.
Investigating usage of new technologies for scientific communication. Actively researching and staying informed of emerging technologies, trends, and methods of digital experience system design that are applicable to Adler's needs.
Providing support and mentoring for staff and affiliated experts in visualization projects. Overseeing and coordinating work by interns and volunteers related to the production of new visualization assets.
Requirements
Three years of scientific visualization production experience, or equivalent experience programming in Python, C#, or JavaScript.
Visual acuity to perform the responsibilities of the job
One year of documented experience working collaboratively within a larger team.
Experience mentoring junior employees on programming and visualization projects.
Experience working with academic researchers on scientific visualization projects.
Demonstrated ability to effectively manage time and work independently.
Good software problem-solving and troubleshooting abilities.
High School Diploma or GED
Apply