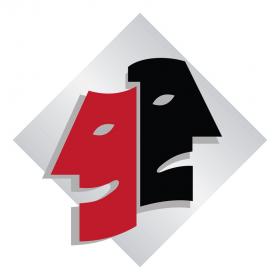 Dimming & Control Specialist, Installation Lead
Job #1677
Apply
Location
Portland, Oregon
Field
Lighting Design & Technology
Salary
$40K base; determined at time of offer
Summary
Job Title: Dimming & Control Specialist, Installation Lead – Electrical Products
Department: Electrical Operations
***This position may be based out of our Portland, OR or Seattle, WA offices. Location to be determined***
SUMMARY
Design, install, and support Electrical Department to include Control, Distribution systems and Fixture Packages.
Requirements
ESSENTIAL DUTIES AND RESPONSIBILITIES include the following. Other duties may be assigned.
Maintain a high level of technical product knowledge of lighting control systems. Remain informed of industry trends and product capabilities of all manufacturers of dimming, control, and performance lighting systems.
Utilize product knowledge to assist the Electrical Sales group in preparing estimates of prospective dimming, control and performance lighting systems.
Utilize product knowledge to support the Technical Design and the Electrical Operations group preparing submittal packages.
Proficiency in Bluebeam, AutoCad and/or Vectorworks.
Work with Electrical Sales group to develop, design and draw out systems for various clients.
Inspect third-party installations of dimming control and performance lighting systems and perform commissioning services for newly installed systems. Purchase and maintain an inventory of materials required for commissioning services.
Troubleshoot and perform repairs on existing installations.
Coordinate work with the Project Management group to schedule system commissioning, resolve installation questions, resolve punch-list issues and provide relevant information for purpose of preparing as-built drawings.
Ability to project manage lighting system jobs as assigned.
Support Electrical Sales group with product demonstrations for potential clients and theatrical consultants.
Install fixture packages in the field as specified (assemble fixtures, hang to plot, cable, address, test) and lead a team of installers as needed per scope of work.
Train end users of dimming control and performance lighting systems in operation and maintenance to the equipment. Conduct equipment demonstrations, and provide customer support via telephone, email, etc. Handle warranty issues as necessary and process equipment returns and replacements with the manufacturers.
Prepare and submit on a timely basis all source documents necessary to facilitate billings, purchases and returns, inventory transactions, payroll processing, and expense reporting for all activities performed by this position.
Provide input on product development, product improvement, and process improvement in conjunction with the Electrical Products group.
ETC System Commissioning certification will be required for this position.
Conduct him/herself in a manner consistent with company policies and the company Mission, Vision and Core Value statements.
Apply