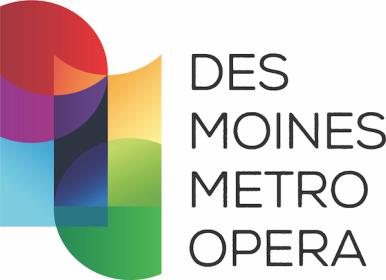 Director of Production
Job #500
Apply
Summary
Responsible for the technical implementation of Des Moines Metro Opera's Summer Season, 2nd Stages Series and OPERA Iowa. This position works closely with the directors of all department in the planning and strategy for DMMO and its events. Primary responsibilities include directing all production planning and operations in a safe, orderly and efficient manner and in keeping with the overall mission of the Company. The Director will be committed to maintaining high artistic standards and to early, efficient and thorough communication with design teams and department heads to ensure that designs are realized on time and within budget. This position has direct supervision for departments including scenery, stage operations, lighting, audio/video, wigs/make-up and designer relations in addition to direct supervision of a robust Design and Production Internship program.
Requirements
SKILLS:
• A BA is required. An MFA in Theatre or comparable professional experience in technical theatre production is preferable including experience and understanding of: set and prop construction and rigging; lighting and video projection; sound reinforcement; and costuming.
• Training and understanding of safe practices for the theatre environment.
• Training and understanding of basic scenery, props, costumes, lighting, video projection, and sound designs and implementations.
• Strong organizational, communication, and interpersonal skills.
• The ability to stay flexible and solution-oriented within fast-paced and ever-changing environments and personalities.
• The ability to maintain and work within a budget.
• Comprehensive skills in reading and interpreting design and build drawings and renderings.
• Willingness and ability to work within rigorous and demanding time schedules, including morning, evening and weekend hours.
• Willingness and ability to work with a variety of different personalities and skill levels.
• Strong computer skills, including knowledge of Microsoft Excel and Word. Auto CAD is a plus.
• Understanding of building construction, a plus.
• Valid Driver's License.
• The ability to drive and operate a 26' box truck a plus, but not required.
PHYSICAL STANDARDS:
This position involves moderate work with lifting or moving of up to 50 pounds occasionally, occasional climbing and work from ladders and standing for long periods of time. The position requires ability to use computer equipment, manual dexterity, and the ability to communicate verbally and in written word. This position requires long hours and a flexible work schedule.
Apply