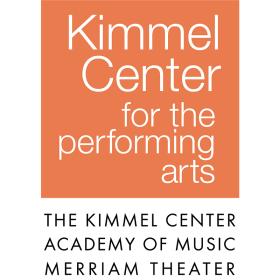 Director of Production
Job #601
Apply
Location
Philadelphia, Pennsylvania
Summary
DIRECTOR OF PRODUCTION
Direct Reports: Production Managers, Production Admin. Coordinator, IATSE House Heads, Stage and Wardrobe Crews, Dock Master and Teamsters.
Summary: The Director of Production is responsible for the management of all theatrical production related operations on the Kimmel Center's multi-venue campus. The Director manages the team responsible for fulfilling the production related requirements of all clients internal and external.
Essential Functions:
• Oversee: production management, resource and stage labor planning, union payroll, departmental budget forecasting and management, maintenance and repair inside the venues, venue safety, capital projects, labor relations, and employee management and training
• Create and maintain a working relationship with contracted vendors including Food and Beverage provider, Housekeeping, Parking, Engineering, and all other production vendors and contractors.
• Review and coordinate production related space schedules including stage, Back of House (BOH) and support spaces
• Review and approve preliminary production/event cost estimates, budgeting and settlements
• Assign production managers to contracted events
• Monitor client fulfillment by production managers
• Interpret and consult on existing collective bargaining agreements
• Understand, advise and implement applicable sections of Resident Company lease agreements
• Minimize labor and resource costs to clients
• Ensure timely completion of labor estimates and settlements
• Lead production and crew call meetings
• Interact and coordinate with the resident companies, communicate production changes or issues, collaborate on resolutions
• Monitor venue conditions and manage required repairs, improvements or modifications
• Recommend, organize and manage all capital production equipment in both the audience chamber, BOH spaces and the performance spaces
• Work with house management, facilities sales, and other departments to maintain the highest level of customer service possible
• Manage IATSE Stagehand, Wardrobe and Teamster union relations, with senior management
• Oversee safety policies and procedures for all production operations
The diversity of our region is our strength and KCI is dedicated to creating a diverse and inclusive cultural campus that reflects our commitment to an environment where everyone feels welcome and valued onstage and off. Applications from women and minorities are encouraged.
Requirements
Education/Experience:
• Bachelor's degree in Technical Theater, Theater Production/Stage Management, Performing Arts Venue Management, Theatrical Lighting or Sound, or equivalent experience required
• A minimum requirement of 5-7 years in live performance production management with a broad range of experience with multiple genres such as Classical Music, Opera, Dance, Musical Theater, Jazz, Theater, etc.
• 3-5 years unionized labor management and 3-5 years technical direction/management
• Experience with live event management, TV or PBS broadcast management and touring productions preferred
• A minimum of 2-3 years of budgeting and forecasting experience
• Significant production management experience ideally in a multi-venue complex and historic theatre setting
• Experience in labor and production resource estimating
• Familiarity with the maintenance and repair of performance venues and repair of stage equipment and machinery
• Experience in the scheduling of venues and labor crews
• Developed skill in technical theater facets such as lighting, audio or stage management
• Demonstrated competency in financial analysis, administrative management and organizational agility
• Superior working knowledge of MS Office Suite
• Strong leadership and interpersonal skills
• Demonstrated ability to interact effectively with, and communicate information to, a wide range of persons inside and outside the organization
Environment, Physical demands, and other conditions:
• Ability to stand, climb, walk up to 5 hours and use repetitive motions
• While performing the duties of this position the employee will be required to work indoors, outdoors, and in intermittently noisy spaces
• Work schedule may include nights, weekends, and holidays
• Work schedule will include activity across and occasionally off Kimmel Center Campus
Apply