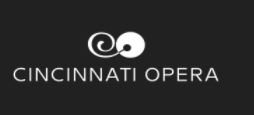 Director of Production
Job #1436
Apply
Location
Cincinnati, Ohio
Field
Technical Production
Salary
$88,000 - $100,000
Summary
Cincinnati Opera is seeking a Director of Production who will advance the company's commitment to artistic excellence, uphold safety standards, and expand our role as a producing partner locally and nationally. Reporting to the General Director & CEO, the Director of Production will be a key member of the senior leadership team and will direct all production activities associated with the company's summer festival, a large-scale annual gala, and various other events throughout the year.
Review of applications is currently underway. Please submit your materials promptly for consideration.
Responsibilities
• Oversee technical, design, and logistic elements of opera production. These include the following:
o Participate in season-planning process.
o Create and manage production budgets.
o Investigate and acquire physical productions.
o Working with the Artistic Director, engage, coordinate, and supervise teams of designers who are responsible for lighting, costumes, wigs & make-up, scenic, and projection/video.
o Engage and supervise lead positions in the stage unions, including Technical Director, Head Carpenter, Production Electrician, Construction Carpenter, Flyman, Head of Properties, Head Costumer, and Head Sound Technician, among others.
o Engage and supervise a team of stage management professionals.
o Develop and manage rehearsal and performance schedules.
o Coordinate and manage venue rental and usage.
• Supervise three year-round positions: Lighting Director, Production Operations Manager, and Production Administrator.
• Negotiate and maintain collective bargaining agreements, particularly IATSE and AGMA.
• Manage equipment and facilities including company vehicles and warehouse, which includes a paint shop, a scenic shop, and a costume shop.
• Supervise rentals of the company's sets, costumes, and equipment.
• Serve as a resource on production, technical, and safety issues for other departments.
• Manage special projects as assigned by the General Director.
In Practice
• Establish and maintain a work culture that prioritizes health and safety standards.
• Cultivate a high level of familiarity with the latest in theater technology and the art form of opera.
• Embrace the role of being a mentor and teacher, sharing learnings, experience, and best practices.
• Maintain accurate and complete documentation of all components of production.
• Serve as a key resource on available productions and potential partnerships.
• Promote an inclusive, respectful, and compassionate work environment that advances the company's vision for diversity, equity, and inclusion.
• Establish and maintain excellent working relationships with staff, board members, industry colleagues, and producing partners, such as the Cincinnati Symphony Orchestra and Cincinnati Arts Association.
Cincinnati Opera is an Equal Opportunity Employer and is committed to promoting the growth of a diverse and inclusive workplace.
Requirements
Job requirements: Bachelor's degree in a relevant field from an accredited college or university. Extensive supervisory experience in planning, budgeting, building, rehearsing, and running large-scale theatrical productions. Experience producing opera is highly valued. Candidates with an optimistic and solution-oriented temperament and those with excellent verbal, written, and listening skills will be prioritized. Evening and weekend work required, particularly in support of rehearsals, performances, and special events.
Apply