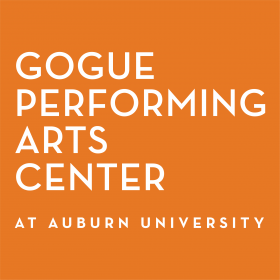 Director of Production
Job #2254
Apply
Summary
The Director of Production for the Jay and Susie Gogue Performing Arts Center (GPAC), under the direction of the Executive Director, is responsible for strategically planning, organizing, managing, and directing all technical and production aspects of performances and events at the GPAC, a multi-use performing arts venue hosting professional, university, and community performances at Auburn University. The individual will be responsible for ensuring the GPAC's high standard of quality while promoting efficiency, cost consciousness, and safety of all performances and events.
Please use the Application Link for more information, job duties, and to apply online.
Requirements
Education Level: Bachelor's degree from an accredited institution. No specific discipline.
Area of Experience: 7 years of experience in production management in the performing arts industry. Must have at least 2 years of supervisory experience in professional performing arts producing and/or presenting.
Minimum Skills and Abilities: Comprehensive knowledge and practical experience required in audio, electrics, carpentry and wardrobe. Knowledge of theater productions including scenic productions, technical systems, and equipment is also required for this position. Strong communication and organization skills required.
Please use the Application Link for more information, requirements, and to apply online.
Apply