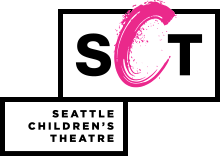 Director of Production
Job #1740
Apply
Location
Seattle, Washington
Summary
The Director of Production is responsible for the realization of SCT's artistic vision, set by the Artistic Director. This role leads all production related activities at SCT including but not limited to; design and rehearsal phase, running of shows, building of productions, sending SCT's physical productions out, receiving touring productions, as well as partnering closely with the Artistic Director on commissions and workshops. Additionally, as part of SCT Leadership, this role takes shared responsibility in full staff activities such as; all-staff meetings, leading and participating in antiracism efforts, engagement with the board of trustees and promoting a healthy organizational culture.
Requirements
We seek someone with a deep commitment to theatre and SCT's mission of reaching all people in our community and the skill to manage complex projects. Flexibility, vision, energy, a collaborative approach and patience are other important qualities for someone in this position. Previous Production Management experience is required.
Some useful specific skills and experience might include:
• Ability to lead through a lens of equity, cultural awareness, and sensitivity.
• Detail oriented with excellent project management and supervisory skills.
• Ability to supervise large teams and multiple work groups.
• Experience prioritizing and scheduling multi-step processes through completion.
• Excellent communication, organizational, and interpersonal skills.
• Demonstrated ability with growing, forecasting, and managing a complex budget.
• Proficiency with Microsoft Suite: Excel, Word, Outlook, etc.
• Knowledge or experience in AutoCAD, Vector Works, MIP, a plus.
Apply