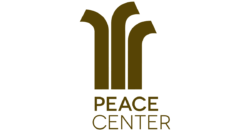 Director of Production
Job #4285
Apply
Location
Greenville, South Carolina
Field
Technical Production
Summary
POSITION SUMMARY:
The Director of Production will oversee all production aspects for the Peace Center's main performance venues: the 2,115-seat Peace Concert Hall, the 400-seat Gunter Theatre, and the 1,350-capacity outdoor Peace Pavilion. Annually the Peace Center presents a variety of performances including 10 to 12 weeks of touring Broadway and 60 to 70 single night performances. The Director will also collaborate with our resident performing arts companies who call the Peace Center home for 50 to 60 performances.
In addition to these current performance venues, the Director of Production will have an active role in the Peace Center's expansion into a fully functioning arts and entertainment campus. This expansion, dubbed AMP: A Music Project powered by the Peace Center, includes the renovation of three historic buildings on the campus into three new venues: Coach Music Factory, a 1,300-capacity, three-tiered, flat floor music club which will feature a range of genres; The Mockingbird, a 250-capacity listening room with a casual, intimate lounge featuring up-and-coming and established musicians; and The Studio, a professional podcast and recording studio.
ESSENTIAL JOB FUNCTIONS:
• Lead a strong, effective, and efficient production team.
• Liaison between the Peace Center and contracted stagehand organizations.
• Maintain and reconcile departmental operating and capital budgets, as approved.
• Assist all Peace Center departments with production related needs
• Advance and negotiate technical riders with touring companies to assure best possible execution.
• Procure and maintain house production equipment.
• Maintain technical packets for all performance venues for use by road and touring companies.
• Maintain a safe working environment by following standard building, electrical and fire codes.
• Complete estimates and settlements for shows in a timely manner.
• Stay current on industry standards and trends as they pertain to theatrical sound and lighting control systems.
ABOUT THE PEACE CENTER:
The Peace Center opened in 1990 and today is composed of over 40 full-time staff members, dozens of part-time employees, and over 150 volunteers. As the largest performing arts venue in the state, the Peace Center serves a growing and sophisticated audience in Greenville, South Carolina. The annual operating budget is over $30 million of which more than 85% of the revenue is earned from ticket sales and event rentals. Please visit www.peacecenter.org for more information.
Requirements
QUALIFICATIONS AND REQUIREMENTS:
• Minimum 10 years of experience in live theater production.
• 5 years supervisory experience related to production.
• College degree in related field preferred.
• Working knowledge of technical rider advance preparation.
• Ability to lead others with confidence and integrity.
• Able to work a flexible schedule including nights and weekends.
Apply