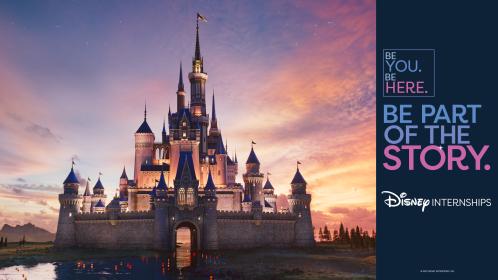 Disney Live Entertainment CAD Design Intern, Spring 2024
Job #5406
Apply
Location
Kissimmee, Florida
Field
Technical Production
Summary
Be a part of an innovative team and culture…
Through innovative storytelling and a culture of collaboration, Disney Live Entertainment creates, produces, and delivers remarkable and engaging entertainment experiences. From the intimate to the spectacular, our work can be seen at Disney theme parks, resort hotels, cruise ships, and other locations the world over. This diverse team – representing a wide variety of disciplines and talents from technical directors, writers, and lighting designers to choreographers, cosmetologists, and music producers – brings magical worlds to life through technical expertise, performance excellence, incomparable ingenuity, unparalleled spectacle… and a dash of pixie dust.
The CAD Design department is responsible for the creation and modification of all computer drafting, graphics, 3D models and views generated (ground plans, detail drawings, schematic documentation, etc.) that help to tell the stories of our live show offerings including parades, stage shows and special events on and off the Disney property, and on-board the Disney Cruise Line.
We are looking for an experienced individual with an innovative mind-set and a passion for Disney quality and Magical creativity. We are seeking a motivated individual who will ensure that the Disney standards are reflected consistently in all design & technical materials.
Requirements
A Day in the Life…
• Demonstrating knowledge of basic design, including 2D digital drawings as well as 3D modeling
• Contributing within the field information gathering via laser scanning, digital photographs and
physical measurements
• Contributing to the advancement of Previsualization as part of the design workflow
• Facilitating a design from art concept through bid package as part of a collaborative design process
• Participating in appropriate Disney Live Entertainment seminars and meetings
• Coordinating conference room logistics for project/creative reviews and shows
What we are looking for…
• Proficiency with at least one 3D design software (AutoCAD, Revit, Rhino or 3ds Max, Blender)
• Computer proficiency within a Windows environment such as MS Word, Excel, and PowerPoint
• Familiarity with BIM Concepts and processes
• Your creative background
• Knowledge of the Entertainment industry
• Gaining trust through motivation and communication
• Managing conflicting priorities
• Advanced knowledge of Rhino
• Experience with Unreal Engine and developing VR Experiences
• Advanced knowledge/Experience with Autodesk Revit
Materials Required:
• Resume
• Portfolio (included via URL link on resume; no other submission formats considered)
Internship Eligibility:
• At the time of application, must be enrolled in a college/university taking at least one class in the
semester/quarter (spring/fall) prior to participation in the internship program OR have graduated
from college within the past six months OR be currently participating in a Disney College Program or
Disney Professional Internship
• Must be at least 18 years of age
• Must not have completed one year of continual employment on a Disney internship or program
• Must possess unrestricted work authorization
• Candidates must be fully available to work full time any time including days, nights, weekends, and
holidays for the duration of the internship
• Must have reliable transportation to/from work
• Must be compliant with The Disney Look appearance guidelines
Program Length: The approximate dates of this 6-month internship are January 2024 through June 2024
Florida Housing: We provide limited housing opportunities for Florida Based Professional Interns through American Campus Communities, for more information click here
Apply