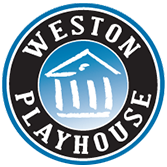 General Manager
Job #2338
Apply
Summary
Weston Playhouse Theatre seeks an experienced and energetic professional to serve as its General Manager. The General Manager is a key member of Weston Playhouse Theatre Company (WPTC), playing a fundamental role in strategic decision making and operational growth as WPTC continues to develop its place as a leading performing arts organization in Vermont and the region as a whole. For a more detailed job description, visit: westonplayhouse.org/jobs/staff
Requirements
The ideal candidate will have the following:
• Experience working in a non-profit environment and, ideally, in theater production, including new work development, co-productions, and presenting;
• Facility working with budgets, finance, and organizational planning;
• A strong work ethic and comfort managing multiple projects; an ability to multitask, be flexible, and excel in a fast-paced work environment.
• A team-oriented approach to leadership combined with strong interpersonal, creative, strategic, and organizational skills;
• Excellent communication skills, both written and verbal.
The ideal candidate will also possess the following characteristics:
• A positive attitude and the ability to remain patient and focused while navigating multiple complex projects;
• A commitment to creating and sustaining a diverse, equitable, inclusive, and just organization;
• A strong work ethic and a true sense of grit;
• A demonstrated ability to work as part of a team;
• A robust sense of humor with the ability to bring genuineness, curiosity, and generosity to producing.
Apply