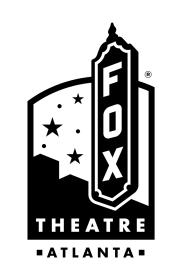 HEAD ELECTRICIAN | FULL-TIME UNION | FOX THEATRE
Job #4674
Apply
Location
Atlanta, Georgia
Field
Lighting Design & Technology
Salary
$20-$30 per hour, the wages, conditions and terms of which, is governed by the CBA with IATSE Local 927.
Summary
This position reports to the Fox Theatre Director of Production and Production Manager. This is an hourly position, the wages, conditions and terms of which, is governed by the CBA with IATSE Local 927. The Fox Theatre provides a full benefits packages as outlined in the Fox Theatre manuals and packets.
Job Summary:
As Head Electrician, this position is the department head for lighting for the Fox Theatre. As department head of lighting, the employee in this position expected to be the lead liaison between traveling shows and the local crew in all needs concerning electrics and all matters under this department category. This position is expected to perform tasks in other areas without regard to departmental distinction; however, it is understood that these tasks shall not interfere with the safe and professional execution of their primary responsibilities.
The Head Electrician shall be experienced in and responsible for, the operation of all stage electrical fixtures, wiring and control mechanisms, reading and layout lighting plots, basic lighting design, and seeing through all show lighting requirements. The Head Electrician supervises electricians/stagehands in preparing, installing, and operating performance lighting, atmospheric effects, and follow spots.
As a department head this position takes a leadership role on all shows or work call. This leadership role is also responsible for department inventory, maintenance, scheduling, training, budgeting, planning and all other needs as assigned and requested by the Fox Production Managers for the operations of a Lighting Department at the Fox Theatre.
Requirements
Other Requirements:
Successful applicants must be able to pass a post-offer, pre-employment background check;
Successful applicants must be fully vaccinated for Covid-19. Fox Theatre will consider reasonable accommodation requests for exemption due to medical reason or religious belief.
Apply