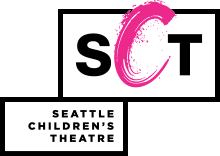 Human Resources: Board and Staff Engagement
Job #1751
Apply
Location
Seattle, Washington
Summary
This is not your typical Human Resources role. This role serves as Human Resources Generalist for staff as well as administrative support for the board. Responsible for all administrative needs of the SCT board, helping to manage board communications, take minutes at meetings, set and organize calendars and overall information management.
Also responsible for providing comprehensive HR services to all employees and contractors of Seattle Children's Theatre, the person in this role will have the support of HR consult Archbright. Additionally they will work closely with the Managing Director and the Artistic Director to develop, implement and manage all people-based initiatives within the theatre.
Requirements
EDUCATION, SKILLS & EXPERIENCE:
• Bachelor degree or equivalent experience.
• Four+ years professional experience within Theatre Management or Human Resources or equivalent administrative experience.
• Experience working on employment contracts and/or collective bargaining agreements.
• Excellent computer skills in a Microsoft Windows environment. Must include Excel and demonstrated skills in record keeping.
• Effective oral and written communication.
• Excellent interpersonal and coaching skills.
• Evidence of the practice of a high level of confidentiality.
• Excellent organizational skills.
ADDITIONAL SKILLS, CERTIFICATIONS: None of these are required, but would be a benefit to the role.
• Professional in Human Resources (PHR) certification preferred.
• General knowledge of employment laws and practice a plus.
• Experience in the administration of benefits and compensation programs and other Human Resources programs a plus.
Apply