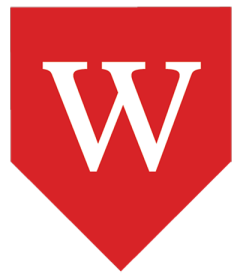 Lighting Design Professor of the Practice
Job #525
Apply
Location
Middletown, Connecticut
Field
Lighting Design & Technology
Summary
The Theater Department is recruiting artist-teachers to teach courses based on principles of design excellence. The successful candidate will teach and create while emphasizing media and technology within the creative process and will bring an intercultural, interdisciplinary and collaborative approach to theater practice and scholarship, to include areas such as digital projections, sound design, and other design for performance arenas. The successful candidate's courses will be included in the university's Integrated Design, Engineering, & Applied Science Minor (IDEAS). The department is interested in expanding its capacity in digital projections, sound design, and other new areas of performance design. We seek candidates whose pursuit of artistic excellence, innovative vision, and creative energy will enable effective leadership within a highly committed and vibrant community of students, teachers, artists, and scholars in Wesleyan's Theater Department, the Center for the Arts (CFA), and across the University. We are a department and a University that emphasizes the teacher-scholar model and welcome candidates that are eager to engage in this pedagogical approach.
In addition to teaching beginning and advanced design courses, the successful candidate will also design two productions for the Theater Department each year, which makes for a total annual load of five credits. Other responsibilities include occasional instruction in studio seminars and lectures, supervising productions, mentoring, and supporting student research and internships, as well as collaborating on curriculum development, season planning, and advising majors and pre-majors. Additionally, the appointee will be expected to participate as a member of the campus community at both departmental and university levels. The Lighting Designer is supported by the Master Electrician of the CFA, and a fully equipped CFA theater.
Requirements
The minimum degree requirement is at least an MFA or its equivalent in theater or a related discipline in hand by the time of appointment to be hired as an Assistant Professor; a successful candidate may be hired as an Instructor if the candidate does not have the terminal degree in hand at the time of appointment, but will complete the terminal degree in theater or a related field within one year of hire. Candidates should also have teaching experience at the university/collegiate level in theater or related field.
Apply