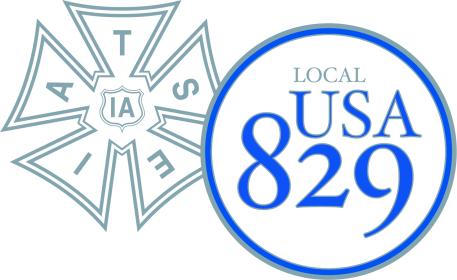 Local USA 829 St Louis Scenic Artist Apprenticeship Program
Job #421
Apply
Location
St Louis, Missouri
Field
Scene Design and Technology
Salary
Please see application link for an explanation of Apprentice Rates.
Summary
The Apprenticeship Program is a 3-year training program that combines weekly seminars led by working Scenic Artists with paid on-set experience. Once accepted via competitive exam, apprentices complete approximately four thousand hours of training, both on the job and in classes, in a variety of specific skills as well as health and safety.
Once accepted into the program, the apprentice will be assigned to a variety of different jobs over the three-year program. As a St Louis Scenic Artist Apprentice, you will be working in many venues such as scenery supplier shops, Opera Theatre of St. Louis, The Repertory Theatre of St. Louis, and The Municipal Opera. The apprentice will work for most of the MUNY season, any other job is on an as-needed basis and is generally sporadic.
Requirements
The Apprenticeship Program is looking for applicants with a working knowledge of art, theatre, film and related industries, but with less than three (3) years of experience. There is 1 position open for the 2020-2023 St. Louis Apprenticeship Program.
Apply