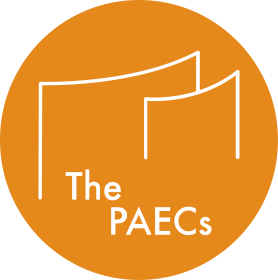 PAEC Technical Director
Job #2262
Apply
Location
Calabasas, California
Field
Technical Production
Summary
Designs, implements, and teaches an on-site Career Technical Education Stagecraft class for beginning and advanced technical theatre high school students covering the subjects of theatrical lighting, live sound and sound design, scenic design, engineering and construction, digital projections, rigging safety and design, as well as production costing and budgets in coordination with the PAEC Production Manager.
Under the direction of the PAEC Production Manager, the CTE Theater Technology and Design Teacher (Stagecraft)/PAEC Technical Director organizes student crews and provides technical support and logistics for all VAPA events in the venues that make up the Performing Arts Education Centers located at Calabasas and Agoura High Schools, for student performances and community, commercial and non-profit rentals.
CTE Theater Technology and Design Teacher (Stagecraft)/PAEC Technical Director is responsible for training and supervising students, staff, volunteers, teachers, and outside users/renters on the safe use of the theaters' equipment, systems and facilities. The PAEC Technical Director will also assist in the maintenance of the theatrical systems and equipment in the performance spaces, scene shops and costume shops.
Under supervision and in coordination with the PAEC Production Manager the Technical Director will supervise, schedule, and review the work activities of assigned staff, volunteers and student crews.
Requirements
EXPERIENCE
Three (3) years of recent paid experience working as a technical theatre coordinator, technical director, or in the technical theatre field.
Some teaching experience preferred
Some live events experience preferred
Any experience with symphony orchestra production preferred
Any touring experience preferred
EDUCATION
Graduation from an accredited college or university with a Bachelor's degree in technical theater and design or related field.
A High School diploma and equivalent combination of college courses, technical certification, and/or experience directly related to theatre production may be substituted for the Bachelor's degree.
Apply