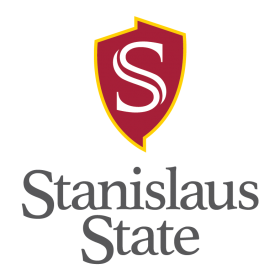 Performing Arts Technician II
Job #1790
Apply
Location
Turlock, California
Salary
$2,908 – $3,489 per month
Summary
Starting in Fall of 2021 The Theatre Department at the California State University Stanislaus is looking for a Full Time, 10 Month position to support our Technical Theatre program.
The Performing Arts Technician II helps in the planning and implementation of all technical aspects the Theatre Department's productions while also maintaining all production spaces. The primary emphasis is on scenic construction and finishing, but this position also works with the lighting, sound, and rigging systems. The incumbent orders materials, manages material budgets, performs maintenance on equipment, and helps maintain a safe working environment. This position is also responsible for leading largely untrained students in all areas of technical theatre.
For full position description including; dates, salary range, and application process please visit our website.
Requirements
BA in Theatre Arts with an emphasis in Technical Theatre.
Working knowledge and experience with applicable design software, including; CAD, Photoshop, CNC, etc.
Working knowledge and experience with programing theatrical lighting and sound operating systems.
Thorough knowledge of counterweight, rigging, and other stage systems and equipment.
General knowledge of basic electrical theory and working knowledge of lighting and sound equipment.
General knowledge of methods and problem solving related to scenery and staging operations.
Apply