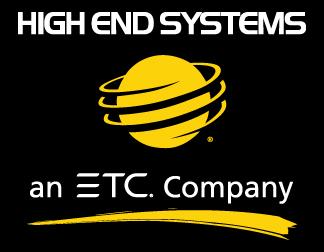 Product Development Manager - Software
Job #702
Apply
Summary
Are you a motivated leader with a passion for managing software development? Do you enjoy the challenge of product development and working with cutting edge technology? High End Systems, an ETC company, is looking for a Product Development Manager in Austin, Texas.
High End Systems is a proud pioneer in high power LED automated lighting & digital lighting fixtures, and producer of industry preferred lighting controllers for live event & concert touring applications.
As a Product Development Manager you will be responsible for leading a development team to deliver software which controls stage lighting from dedicated and PC hardware. You will work on revolutionary new lighting controls products, as well as the current range of lighting controllers, adding features to stay ahead of the competition. You will also be the spokesperson for the department, representing the best interests of the department, products and development process to the R&D Product Development Manager and Senior company management.
We offer excellent benefits and competitive wages, in a dynamic, fun and casual environment.
Come have fun and make money with us!
Do you enjoy:
• Managing team performance including regular individual performance reviews
• Recruiting and training new engineers as necessary to deliver high quality code on time
• Coaching an established team to become more Agile throughout entire development process
• Working with the Team Lead to plan the team's workload and execution of projects
• Collaborating with the Product Manager and Product Owner to schedule work for the team
• Ensuring high quality products by implementing state of the art test processes and methods
• Overseeing the specification and implementation of development tools
Requirements
Desired background:
• Bachelor's Degree in Computer Science, Math or related field
• 8+ years software development experience
• 5+ years' experience in managing teams of software engineers
• Proficiency in at least one modern programming language (C, C++, C#)
• Experience developing software for custom hardware and GUIs
• Strong design, architecture, and problem-solving skills
• Development experience on a Linux platform
• Ability to clearly and concisely communicate with technical and non-technical people both verbally and in writing
• Ability to recognize the ability of others and motivate them to do the best they can
• Experience in Scrum and Agile software development
• Experience in the transition to Agile from a more traditional software development process
Apply