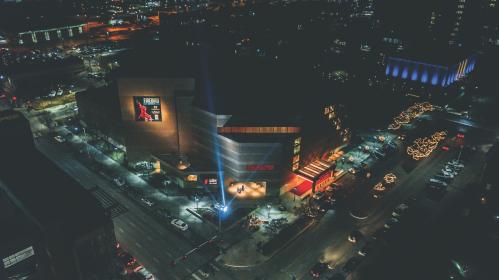 Production Coordinator
Job #387
Apply
Location
Lincoln, Nebraska
Field
Technical Production
Summary
The Lied Center for Performing Arts - University of NE-Lincoln is seeking a Production Coordinator to:
Assist Lied Director of Production and other Production Coordinator with coordinating schedules, managing crews, supervisor of events, specializing in lighting and/or audio and/or stage rigging/carpentry, coordinating all production activities, and staff assignments related to specific events. Manage production elements of Arts Across Nebraska tours. Work as production area specialist and as stagehand when needed either at the Lied Center or at other venues used by the Lied Center. Advise Director of Production in development of labor budgets and in collaboration with other Production Coordinator, maintain labor and production expenses.
Application review begins 11/18/19.
Requirements
Bachelor's degree plus four years stage production work experience in a comparable facility; equivalent training in lighting, audio, rigging/stage production, or equivalent theatrical work experience will be considered. Four years' experience operating and maintaining facilities required. Two years' management experience supervising stagehands, students and/or production staff required. Experience with "road house" operations & management required. Familiarity with theatrical, lighting, rigging, and audio equipment necessary.
Apply