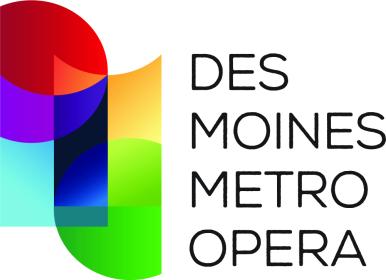 Production & Design Internships (Summer)
Job #4660
Apply
Salary
$75/day plus housing and travel stipend
Summary
Des Moines Metro Opera is a major summer opera festival located in Indianola, IA. The Company produces 3 new productions each season in a summer repertory schedule as well as a smaller scale chamber sized production in the 2nd Stages Series. Our 51st mainstage season includes a rental production of Bizet's Carmen, new production of Bartok's Bluebeard's Castle, and a new production of Prokofiev's Love for Three Oranges. The 2nd Stage Series includes a production of Redler's The Falling and The Rising which will be presented at Camp Dodge, as well as Kander's dwb (driving while black) which will be presented at three different community locales. The dates for DMMO's 51st Summer Festival are May 29 - July 28, 2023.
Des Moines Metro Opera is currently interviewing for the following internship opportunities
Stage Ops
Props
Costumes
Wigs/Makeup
Carpentry
Lighting
Audio/Video
Production Management
To apply, please visit https://desmoinesmetroopera.org/applyDPI/, fill out and return an Internship Application with your resume to Production@Dmmo.org.
DMMO's Design + Production Internship is a concentrated nine-week training and work program, during which interns participate in eight talkbacks with directors, designers, and production staff; attend several classroom workshops covering refining a resume and portfolio, networking, websites, freelancing and production contracts; and receive hands-on instruction in skill-based workshops which include: rigging for the stage, welding and stage painting. All the while interns are working alongside 38 staff and design members from professional theatre and production companies around the United States, helping interns expand their professional network of contacts.
DMMO is following CDC and Iowa DOH recommendations including requiring vaccinations and masking for all staff as well as vaccination or testing for all audience members. We will continue to assess the situation as we get closer to the summer.
Apply