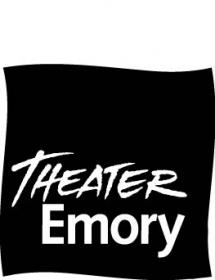 Production Manager
Job #1289
Apply
Location
Atlanta, Georgia
Field
Technical Production
Salary
$49,000 Minimum plus benefits
Summary
Theater Emory is the producing organization of Emory University, and is affiliated with the Department of Theater and Dance. It operates as a Small Professional Theater, under a seasonal agreement with Actors' Equity Association, the society of professional actors and stage managers in the United States.
With Artistic Director, the Production Manager position identifies and hires production designers and technicians for Theater Emory productions.
Establishes, manages, and enforces production deadlines.
Along with Managing Director, establishes, manages, and supervise production budget lines.
Supervises stage management activities including hiring professional stage managers, coordinate scheduling in all Theater Emory spaces.
Together with Artistic Director and Managing Director, coordinates activities between all guest professionals and TE faculty/staff before and during all productions.
Functions as liaison for university departments, community organizations, and student groups.
Manages the audition and casting process for Theater Emory productions, both professionals and students.
Manages certain specific rooms, equipment, and resources for rehearsal and other theater-related purposes.
Performs other related duties as required.
Requirements
A bachelor's degree and four years of experience in theater production management or related field, OR an equivalent combination of education, training, and experience.
Aptitude in and knowledge of all aspects of theater production; experience with budgets/finance is preferred.
Knowledge of/experience working with Equity theaters preferred. A master's degree is preferred.
NOTE: This role will be granted the opportunity to work from home temporarily during the COVID-19 pandemic, with intent to return to an Emory University location in the future. Emory reserves the right to change this status with notice to employee.
Apply