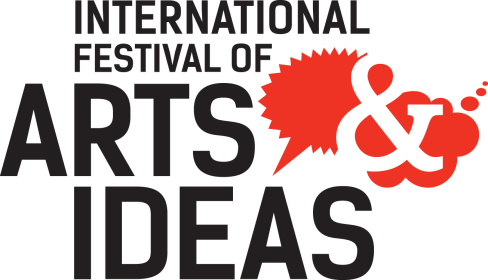 Production Manager
Job #2678
Apply
Location
New Haven, Connecticut
Field
Technical Production
Salary
$52,500-63,750 a year
Summary
The Production Manager will be responsible for managing and implementing the Festival's production needs for Festival events related to programming, development, community impact, and communications.
- Advise the Festival Programming Team on the design, budget, schedule, and overall plan for the Festival's physical presentation.
- Advance and in some cases negotiate, the technical requirements of all stakeholders being presented at or otherwise participating in the Festival, including artists, speakers, and vendors.
- Prepare a master plan for the delivery of services and equipment, and manage such delivery.
- Work with the Director of Artistic Administration & Operations to devise and implement a system for encapsulating / defining / describing each Festival event on paper, including detailed information about the design, production, staffing, and schedule thereof.
- Negotiate vendor contracts for technical rentals, staging, backline instrumentation, and other physical elements of the Festival as may be necessary.
- Coordinate Festival activities with city departments and local agencies, securing necessary permits, licenses, and services. Manage the Festival's existing relationships with these entities, and seek ways to encourage broader cooperation and participation.
- Coordinate Festival activities with performances venues and manage the utilization of space in external venues by all Festival departments.
- Manage the logistics of food vending operations on the New Haven Green.
- In consultation with the Managing Director and Director of Artistic Administration & Operations, hire and supervise production & operations staff as may be necessary for the delivery of the program. All personnel will be contracted directly by the Festival.
- Arrange for freight (local, national, and international), and troubleshoot customs clearance issues for international artists as necessary.
- Manage production needs for the Festival's residency and community projects, press and development events.
- Oversee and manage the installation, presentation, and deinstallation of all Festival elements and events. - Arrange for the return to owner, storage, or disposal of all goods used.
- Assist in the coordination of work-study students, interns, and volunteers who will be part of the production/technical team.
- Manage the production budget so as not to exceed Festival approved amounts; prepare and manage documentation of expenditures and commitments as set forth in the Festival's financial policies handbook.
- Establish policies for the health and safety of crew based on knowledge of industry standard and best practice and ensure a safe working environment.
Relationships:
Reports to Director of Artistic Planning & Operations
Key communications with the Managing Director, Director of Programming & Community Engagement, & Programming staff.
Supervises Production, Operations and Technical staff
 Work Schedule:
Full time for 9 months out of 12 each year.  The Production Manager will work with the Festival to determine a leave schedule annually.
Compensation:
$52,500-63,750 a year (Paid over 12 months)
Benefits include, health insurance, disability insurance, life insurance, and FSA. (Available for the full 12 months)
International Festival of Arts & Ideas is an equal opportunity employer and will not discriminate or permit discrimination against any person or group of persons on the basis of race, color, religious creed, age, sex, transgender status, gender identity or expression, marital or pregnancy status, national origin, ancestry, present or past history of mental disability, intellectual disability, learning disability, military status, lawful source of income, sexual orientation or physical disability, or any other class of persons or categories protected by law. 
The Festival believes in centering Black and Brown communities that are targeted and abused by unjust systems of oppression. The Festival stands in solidarity with the communities, artists, and speakers with whom it collaborates and pledges that its support extends beyond the Festival's performance dates. The Festival will do everything it can to help dismantle systematic racism and raises its voice with those in the community who are already engaged in this vital work. The Festival commits to working alongside the community to create transformative change in New Haven. 
Apply