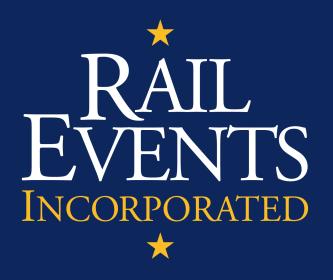 Production Manager
Job #4572
Apply
Location
Durango, Colorado
Summary
Job Summary: The Production Manager will be responsible for overseeing and managing all aspects of assigned events and projects, including cast, crew, food service, ticketing, and communication with both train operations, and other third party contractors. They will take a leading role with special projects outside of the standard REI and REP seasons. These might include projects such as Event Enhancement Camp, special PR appearances, television appearances, special performances of events tailored to specific needs groups. They will also take a leading role in development of new events. The Production Manager will work under the guidance of the Director of Production and with the rest of the REI and REP staff. They will be responsible for being involved in and leading preproduction work and planning prior to the opening of events or project deadlines. They will be responsible for assisting in the creation of production budgets as well as be responsible for maintaining and keeping work within budgets. The Production Manager is responsible for supervising all aspects of production including hiring and supervision of all production personnel for projects as assigned in conjunction with the Artistic Director and Director of Production. They will work with directors and designers to ensure top quality productions.
Essential Duties and Responsibilities:
Lead design and production teams in the development of assigned REI and REP events
Work closely with employees and contractors of REI and REP in event planning and design to ensure the company standards for development contribution
Participate on-site with clients as needed in the set up and oversight of event coordination as needed
Works with the resident designer and other designers in the creation and updating of design elements for events
On events managed by Rail Events, work with the Director of Production and other REP Production Managers during preproduction, and take responsibility of day to day operations of assigned events in cooperation with other managers
Manage all onsite staff and operations during the event run as well as load in and load out
Oversee food service employees and contractors and see that the quality and schedule are maintained
Works closely with the production staff during the entirety of the preproduction process
Assist in sourcing alternative staff for oversight of multiple events
Become familiar with railroad safety rules and oversee the event staff's adherence to safety
Works with the entire REI team on logistics of event materials shipping around the country
Where needed, travel to various locations across the US, Canada, and Europe, including extensive holiday travel
Works with the entire event team to maintain a positive, enjoyable, and rewarding environment for all staff and passengers
Other duties as assigned.
Requirements
Education, Skill & Work Experience Requirements
Ability to work independently with self-motivation and attention to details as well as excellent organizational skills
Demonstrated ability to anticipate, recognize, and solve practical problems and resolve issues
Experience with general management and managing special events
Experience and ability problem solving and leading a large team in a live show setting
Ability to work alongside and serve as a leader for the event staff
Practical general experience in all of the departments to be overseen
Experience with budget creation and management of spending
Possess a well-spoken manner in personal communications
Be physically capable of lifting heavy objects and assembling stage sets
Ability to communicate effectively orally and in written form
Commitment to working with shared leadership and in cross-functional teams that can include seasonal employees and interns
Apply