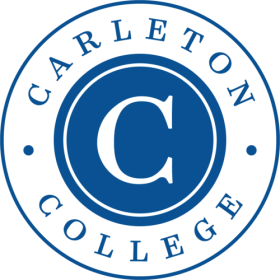 Production Manager / Lighting Designer
Job #625
Apply
Location
Northfield, Minnesota
Field
Lighting Design & Technology
Summary
The Production Manager / Lighting Designer is responsible for the overall production of all performances in the Weitz Center and other venues of the College. The Production Manager will work with a wide spectrum of academic departments and college offices to technically support performances and events in line with the goals of the Weitz Center. A collaborative-minded, energetic individual will help maximize the facility's potential. This position also serves as the in-house lighting designer for productions of the Theatre and Dance Department and for guest artists. In this role, you will report to the Director of Arts. This is a full-time (1.0) benefit eligible position.
In consultation with the Director of the Arts, Academic Departments, and other offices, the Production Manager will develop technical schedules for all events in the building, coordinate production and crews for all events, and collaborate with the Theatre and Dance Technical Director and other Weitz Center staff. The Production Manager will manage seating configuration's in the main theatre space, including design of various configurations, scheduling of crews to install or change configurations.
Carleton College is an AA/EEO employer. We are committed to developing our staff to better reflect the diversity of our student body and American society. Members of underrepresented groups are strongly encouraged to apply.
Review of applications begins immediately and continues until the hire is complete. We accept only online applications. For more specific information about the position and how to apply visit: https://jobs.carleton.edu/postings/4522
Start Date: As soon as possible
What Carleton College has for you: We offer a generous benefits package, including comprehensive medical, dental, and vision insurance, 403(b) retirement plan with a 10% employer contribution with immediate vesting, a Health Savings Account with college contribution, college tuition assistance for employees' children, paid vacation, sick time, and holidays, as well as access to many other campus amenities.
Carleton is a highly selective liberal arts college with a student body of approximately 2,000. Located in the thriving two-college town of Northfield, Minnesota, it is forty-five miles from the Twin Cities of Minneapolis and St. Paul, in easy reach of a vibrant metropolitan area that is home to three million people and rich cultural resources. We are particularly interested in candidates committed to working with and supporting a diverse student body.
Requirements
The successful candidate must possess a Bachelors degree in a relevant field and three to five years of relevant working experience. Must have the ability to analyze and evaluate the need for technical support for various events and performances.
Apply