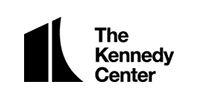 Production Manager, Theatrical Productions & Events
Job #2466
Apply
Location
Washington, District of Columbia
Field
Technical Production
Summary
The primary responsibility of the Production Manager is to coordinate the presentation and/or production of performances and events presented by and/or at the Kennedy Center. This position primarily manages and administers production operation details of multiple productions and events with many occurring at the same time or in rapid reoccurring sequence in theaters and event spaces. The Production Manager will be responsible for creatively solving production problems while working within the guidelines of labor agreements, existing inventories, and available schedule; while keeping with the policies, procedures, and standards of the Kennedy Center. The Production Manager will also at times serve or provide guidance as in-house production designer for major fund-raising events of the Kennedy Center and occasionally collaborate on general aesthetics of some stage presentations and outside events.
Requirements
A minimum of 10 years in professional theatrical production management, technical production, stage management, and some aspect of production design is required.
Bachelor's degree and experience in theatrical design or theatrical technical management is strongly recommended.
Apply