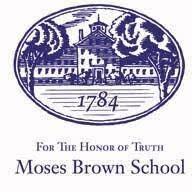 Production Manager - The Woodman Center
Job #3271
Apply
Location
Providence, Rhode Island
Summary
The Production Manager (PM) is a full time 12-month staff position to manage a variety of functions,
performances, meetings and events in the Woodman Family Community and Performance Center
(WFCPC). This is a hands-on position with varied hours including evenings and weekends. PM assists in managing the schedule and budgets, and acts as a liaison with the rest of the academic community. Collaborates with faculty to help produce main stage productions and works after school
for all three co-curricular seasons and in all three divisions.
PM acts as the main liaison for the Woodman Center to external groups as part of auxiliary
services/community engagement. They will seek out and develop appropriate long-term partnerships
that serve our MB community and generate revenue. The PM is a hospitable, team player and a
"Doer" with excellent organizational and troubleshooting skills and a commitment to excellence.
Requirements
BA in Theater, Design, Arts Management preferred, minimum of at least 5 years in professional theater, events management
Apply