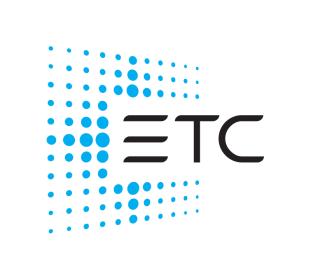 Project Manager-R&D
Job #3686
Apply
Location
Middleton, Wisconsin
Salary
This is a salaried position, which would pay no less than $61,000. Previous experience and education will be reviewed for successful candidates to determine appropriate wage offering.
Summary
Are you looking for an exciting career on the cutting edge of technology development? ETC R&D Project Management is hiring a new Project Manager. This position will assist with the management and coordination of development projects within R&D teams as we develop products that lead the industry and push conventional thinking. Be prepared for a whirlwind of problem solving and strategizing and never have a slow day at work again!
An understanding of engineering terminology & budgeting together with familiarity with Microsoft Office, Word, Excel, Project, and related software programs are also advantageous.
If this sounds like a good fit for your talents and experience, we'd love you to apply!
Representative Responsibilities:
• Create and maintain project plans
• Create milestone plans
• Determine deliverables and set target dates
• Set the budget for project costs
• Set the budget for product costs
• Determine risk mitigation strategies
• Execute the Plan
• Track progress of activities
• Track variances to project budget
• Track variances to product costs
• Track variances to schedules, costs or requirements & take necessary action
• Hold team members accountable for completing commitments on time
• Be accountable for the current status of the project
• Protect the Project / Remove Obstacles
• Build an effective team
• Motivate the team
• Communicate and focus the goal for all stakeholders
• Manage issues quickly and get them out of the way
• Escalate issues that cannot be resolved by the team
• Market the Project
• Insure that the goal of the project is understood by all
• Develop effective means for communicating within and outside of the team
• Communicate reality do not overstate good or bad issues
• Always present issues with options and/or solutions
• Communicate what the team is doing to reach the goal
• Ensure that all ISO and Development procedures are followed as they relate to projects
• Maintain Change Control at the project level
• Attend Project Management Line Meetings
• Assist with the development of Line and Department Procedures as needed
• Perform other duties as assigned
Requirements
• Bachelor's Degree or 8 years of comparable business experience in increasingly responsible positions in the related discipline
• 0-3 years of job-related experience
• Strong organizational, prioritization skills and attention to detail
• Proven communication and interpersonal skills
• Ability to communicate the objectives of the project and obtain complete team buy in.
• Ability to analyze the situation, take input, and make directional decisions quickly.
• A degree of creativity is necessary in order to recognize subtle interrelationships within the product or system that can be dramatically improved with minimal compromise.
• A high degree of communication skill is necessary to effectively unify the product vision and provide motivation to the Project Team.
• The ability to plan and stay focused on the plan, while being very aware of the "real" state of affairs within the project, in order to be effective.
Apply