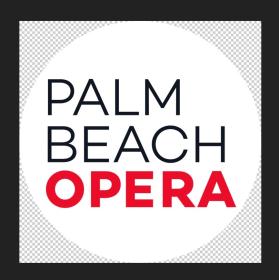 Property Supervisor (Seasonal)
Job #5395
Apply
Location
West Palm Beach, Florida
Field
Scene Design and Technology
Summary
Term: January 2 through April 8, 2024
Salary: $4,500-$4,800-Monthly
Includes Shared Housing with private bed & bath
Reports to: Director of Production and Facilities
The Property Supervisor will work with The Director of Production (DP), Technical Director (TD), Stage Management and all stage Directors in acquiring and preparing all properties for PBO Productions. Ensure compliance with expense budgets and safety. This Position may require hours beyond a forty- hour week during the technical production and performance period.
Position responsibilities include, but are not limited to the following duties, in addition to other duties as assigned.
Pre- Production:
• Prepare and maintain inventory of stock properties and equipment.
• Consult with stage directors and stage management staff to accommodate prop needs for rehearsals.
• Provide all stand-in property items (Hand properties and furniture) for first day of rehearsals at the Bailey Opera Center
• Determine materials and methods for construction, with particular responsibility for the safety of the audience, cast and crews throughout all phases of props construction, installation and use.
• Procure props from various sources locally and nationally.
• Keep accurate accounting of all spending with the Director of Production to maintain properties budget.
• Address property issues/needs throughout the rehearsal process in a timely fashion.
• Attend all PBO production meetings, rehearsals as assigned.
• Work in tandem with Stage Management on property show run paperwork.
• Work with artists to develop their understanding and usage of props.
• Coordinate with, the Technical Director and Stage Managers to arrange transfer of rehearsal/show props, after final room run out of the Bailey Opera Center to The Kravis Center for the Performing Arts.
Production:
• Work with the Technical Director for props load in at the Kravis Center for the Performing Arts
• Supervise IATSE prop crew during the load in process
• Work with Stage Manager and IATSE Props Head of Department to explain and develop mechanics of running the show, including setting up prop tables and assigning specific tasks to IATSE over hire prop crew.
• Provide prop maintenance and modification as required throughout tech rehearsal and performance period.
• Supervise IATSE prop running crew for all Palm Beach Opera work calls, rehearsals and performances.
• Maintain a safe and efficient working environment.
Post-Production:
• Create and maintain paperwork for prop returns.
• Supervise the strike of all props at end of show and return to PBO warehouse or place of origin.
• Prepare production records for each production.
Requirements
Qualifications:
Flexible, focused and well-organized team player
Ability to work quickly and accurately with attention to detail
Ability to prioritize and multi-task
Ability to track and document petty cash expenditures and returns
Design experience preferred, but not essential
Requirements: Must be able to lift and carry 50 lbs.
Interested applicants should send a letter of interest and resume to
Apply