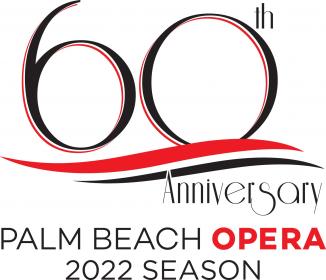 Property Supervisor (Seasonal Position)
Job #2238
Apply
Location
West Palm Beach, Florida
Field
Scene Design and Technology
Summary
Term: January, 2022 through March, 2022
The Property Supervisor ensures compliance with expense budgets and supervises all prop personnel at the theatre for rehearsals and performances. Design experience preferred, but not essential.
RESPONSIBILITIES:
• Consult with director and stage management staff to accommodate prop needs for rehearsals and performances.
• Attend all PBO production meetings, rehearsals, performances and work calls as assigned.
• Work with singers to develop their understanding and usage of props.
• Work with Director of Production to comply with production budget.
• Procure props from various sources.
• Supervise prop crew.
• Organize props for show running and strike.
• Provide prop maintenance and modification as required throughout the rehearsal and performance period.
• Determine materials and methods for construction, with particular responsibility for the safety of the audience, cast and crews throughout all phases of props construction, installation and use.
• Work with Stage Manager and props Head of Department to explain and develop mechanics of running the show, including setting up prop tables and assigning specific tasks.
• Coordinate with Director of Production, Stage Managers and Kravis personnel to arrange transfer of props to and from theater.
• Create and maintain paperwork for prop returns and efficient show running.
• Supervise prop running crew for all Palm Beach Opera work calls, rehearsals and performances.
• Maintain a safe and efficient working environment.
• Supervise the strike of all props at end of show and return to PBO warehouse or place of origin.
• Prepare production records for each production.
• Prepare and maintain inventory of stock properties and equipment; supervise care and maintenance of all prop equipment.
• Maintain and organize PBO's properties warehouse.
• Other related duties as assigned.
Please forward your résumé to: jbruckerhoff@pbopera.org. Please address communications to Jeff Bruckerhoff, Director of Production and Facilities.
Palm Beach Opera is committed to diversity, equity, and inclusion in all facets of the organization, and is an equal opportunity employer that does not discriminate based on race, color, national origin, religion, ancestry, sex, age, familial status, marital status, sexual orientation, gender identity and expression, disability, military service and veteran status, or genetic information.
Requirements
QUALIFICATIONS:
• Flexible, focused and well-organized team player
• Ability to work quickly and accurately with attention to detail
• Ability to prioritize and multi-task
• Ability to track and document petty cash expenditures and returns
• Must be able to lift and carry 50 lbs.
Apply