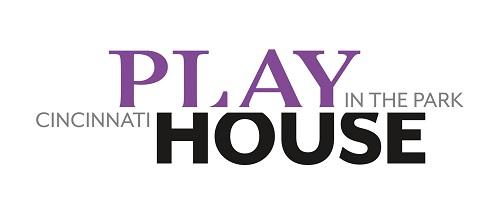 Props Artisan (Properties 1)
Job #3905
Apply
Location
Cincinnati, Ohio
Field
Scene Design and Technology
Summary
Cincinnati Playhouse in the Park is an Equal Opportunity Employer (EEO) and is committed to fostering a culture of diversity and inclusion in all areas of its work, both on and offstage. Qualified individuals who bring diverse perspectives and life experiences to the workplace are especially encouraged to apply.
Reports to: Props Manager
Position Start Date: Immediately
Position Overview:
Responsible for the acquisition, construction, installation and dismantling of props; assist with research as necessary; work with designers, directors, and supervision to develop drawings and other such plans for props; and perform such other work as assigned.
This is a full-time, seasonal position. Benefits include health insurance (through the union), pension, annuity, and paid vacation and sick time. Current IATSE membership is not a prerequisite to application.
Position Responsibilities:
• Responsible for building properties for all productions.
• Follow design drawings and research to create and find props for rehearsals/productions.
• Maintaining shop equipment and cleanliness.
• Observe and implement shop safety and risk management procedures in all workspaces – knowledge of PPE and MSDS information.
• Research/plan a prop build.
• Assist in load ins and load outs, tech week rehearsals and set dressing.
• Restore stock in an orderly manner.
• Assist in maintenance of props inventory – photographing, labeling, and cataloguing props.
• Maintain artistic integrity and quality of production.
• Knowledge of hand and power tools.
• Deliver props to the rehearsal hall/theater daily.
• Other duties may be assigned as needed.
Requirements
Essential Skills and Attributes:
• Ability to build show furniture from drawings or research
• Ability to repair or modify stock pieces for production use
• Standard fine woodworking techniques and joinery
• Carpentry and welding (steel and aluminum) projects
• Hand prop fabrication/sourcing/modifying
• Stage weapons prep and maintenance – mostly blades
• Some molding and casting – puppet building, furniture decoration
• Leatherwork experience a plus
Preferred Skills and Qualifications:
• Three years professional experience in a similar industry or field.
• Self-motivated team player that can meet deadlines and embrace a safety orientated work environment.
• Ability to multitask with a positive and proactive problem-solving attitude.
• A documented ability to produce high quality finished props from theatrical construction drawings and designer sketches using a variety of materials.
• Able to self-critique and correct their work while maintaining sensitivity to the overall artistic vision.
• Ability to clearly communicate to supervisors supply needs, updates on projects and realistic timetables for completion.
• Good eye for color, proportions, period and style.
• Enthusiasm for learning new techniques, working with new materials, increasing competency with current practices and expanding problem-solving skills.
• Proficient with web-based searches for new materials and processes.
• Works well with others and independently.
• Attention to detail with strong organizational and time management skills.
Please see link for complete position description: https://www.cincyplay.com/about/employment
Apply